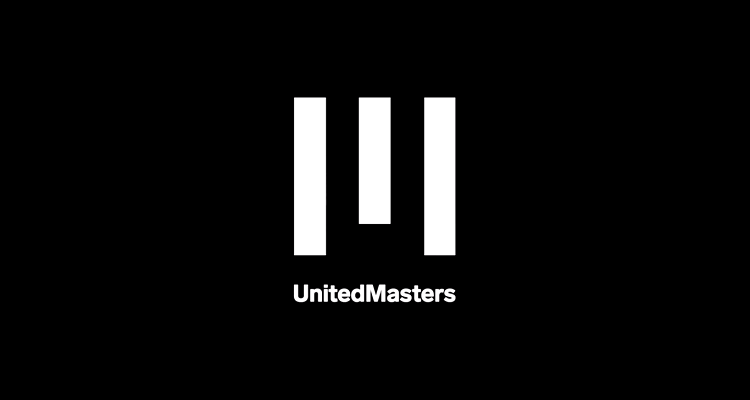 United Masters' deal with the NBA will allow artists on the platform to sell their merchandise and show tickets directly to fans.
Last year, UnitedMasters launched with a lot of money and a somewhat vague distribution model.
The company, which started with $70 million in funding from Alphabet, 20th Century Fox, and Andreessen Horowitz, provided artists with a platform to distribute their music fairly.  Helping them directly engage with fans, UnitedMasters aimed to promote creativity and give autonomy back to musicians.
The company made those promises in November 2017, without doing much to follow through on them.
Then, last July, the company officially launched its music distribution service.  Artists could upload .WAV files and album art onto the website.  UnitedMasters would then distribute the files to Spotify and Apple Music, keeping a minor 5% commission fee on royalties.
It wasn't much, but, after months of silence, it was a start.  Artists would keep the rights to their works, and the company would make money on royalties and distribution.
Now, the company has unveiled a new partnership to further boost its potential.
Teaming up with the NBA.
Earlier today, the NBA announced a partnership with UnitedMasters.
The league said it would feature UnitedMaster musicians across its "digital properties and social community of 1.5 billion."  This includes NBA.com, the NBA App, and league and team social media accounts on Facebook, Instagram, Twitter, YouTube, TikTok, Twitch, and Snapchat.  Artists may also have their songs featured in highlight films in-arena.
Neither disclosed the financial terms of the global deal.
Speaking on the partnership, Steve Stoute, CEO and Founder of UnitedMasters, said,
"We've seen that there are a lot of synergies between the music industry, sports leagues, and individual personalities across athletes and musicians.  The overlap between UnitedMasters artists, their fans and the NBA's following provides a mutually beneficial opportunity to tap into an artist pool that is also a target consumer for the NBA."
He added that the deal opens up a new realm of possibilities for both artists on the platform and NBA fans.
"You can go from watching the game to soundtracking its highlights.  This is truly democratizing and removes any barrier from getting your music heard.  You can watch something through the NBA, be inspired, create music and then upload it to UnitedMasters for the chance to be heard by 1.5 billion people."
Jeff Marsillo, Senior Vice President of New Media at the NBA, explained what the league receives from the deal.
"We have a longstanding relationship with Steve Stoute and saw a unique opportunity with UnitedMasters to enhance the experience for NBA fans on our social and digital media, while providing a global digital stage for up-and-coming artists.  This partnership will create a direct line between new artists and the NBA."
The NBA has existing partnerships with Beats by Dre and JBL Audio.
In addition to having artists featured in the NBA, today's deal also provides another benefit.  Translation, Stoute's creative agency, can market artists, their merchandise, and tickets to their shows directly to fans.
---
Featured image by United Masters.