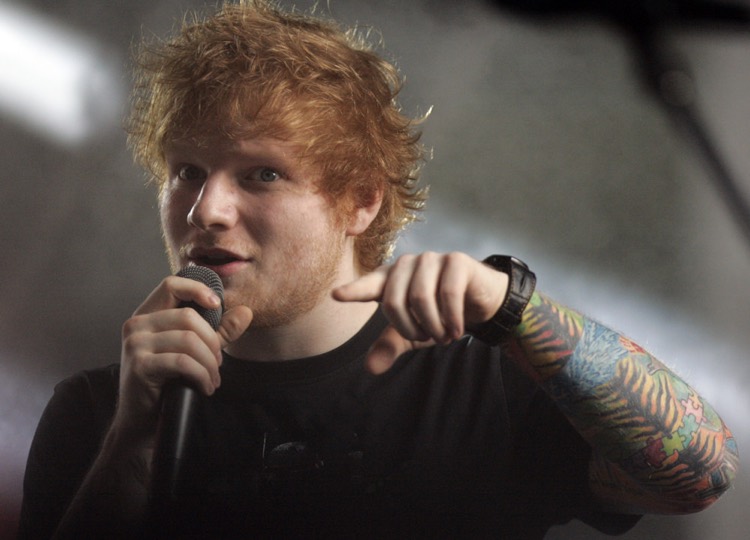 Will Ed Sheeran be battling copyright lawsuits for the rest of his life?
Ed Sheeran is no stranger to lawsuits.
Two years ago, heirs to Marvin Gaye's 'Let's Get It On' filed a lawsuit against the British singer/songwriter.  Along with co-writer Amy Wedge, Sheeran allegedly copied "the heart of Let's Get It On."  Just two months earlier, in June 2016, the British star was hit with a $20 million lawsuit for allegedly copying another song, Matt Cardle's 'Amazing.'
Then, a year later, the estate of songwriter Ed Townsend filed the same lawsuit again against Sheeran for copying 'Let's Get It On.'
Like clockwork, a year after, an investment banker sued Sheeran for 'Let's Get It On' once more.
Now, Sheeran has managed to settle at least one of his many song theft lawsuits.
'When I Found You' settled a copyright infringement lawsuit.
Earlier this year, two Australian songwriters – Sean Carey and Beau Golden – sued Ed Sheeran.  They alleged the British singer/songwriter, along with songwriters Johnny McDaid, Steve Mac, and Amy Wedge, copied their song, 'When I Found You.'  Sheeran and his songwriting team had written 'The Rest Of Our Life' for Tim McGraw and Faith Hill.
Carey and Golden alleged the soulful duet "is in many instances, verbatim, note-for-note copying of original elements of the Song, and is obvious to the ordinary observer."  Both had written the song for Jasmine Rae, a lesser-known Australian artist.
Unfortunately for Sheeran, Richard Busch had represented Carey and Golden in the case.  He had successfully sued Pharrell Williams and Robin Thicke over 'Blurred Lines' for the Marvin Gaye Estate.
Now, Sheeran won't have to deal with the lawsuit any longer.
The British singer/songwriter has settled the lawsuit with both Australian songwriters.
A lawyer for the songwriters said they've agreed "in principle" to settle the case.  In addition, they'll dismiss the suit in 30 days once the "final issues" are resolved.
Both songwriters disclosed the settlement in a letter filed with the US District Court in Manhattan.  Sheeran remains a defendant in two other lawsuits filed at the court.
---
Featured image by Eva Rinaldi (CC by 2.0).