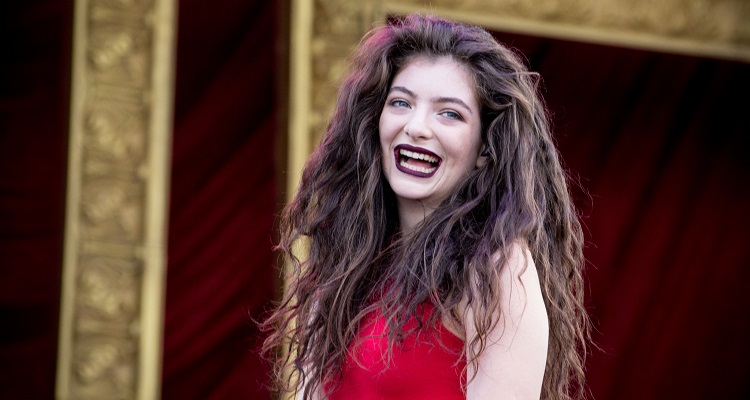 Lorde accuses Kanye West and Kid Cudi of 'stealing' a stage design she herself didn't invent.
Last weekend, Kanye West and Kid Cudi appeared for the first time as a duo.
At the Camp Flog Gnaw festival in Los Angeles, both rappers performed as Kids See Ghosts.  They stood within a suspended transparent cuboid box.
Now, Lorde has cried foul over the performance.
Should artists have the right to 'claim' a design set?
Last year, the New Zealand pop singer performed at Coachella.
After noticing Kids See Ghosts' set last weekend, Lorde immediately painted herself the victim of infringement.  On Instagram, she wrote,
"I'm proud of the work I do, and it's flattering when other artists feel inspired by it, to the extent that they choose to try it on themselves.  But don't steal – not from women or anyone else – not in 2018 or ever."
Oddly enough, Lorde sang West's 'Runaway' while on the transparent cuboid box.
For her Coachella performance, Tait manufactured the stage set.  Es Devlin, who designed the set, frequently works with Kanye West.  Trask House created the stage set for West and Cudi.
In a statement to the New York Times, John McGuire, owner of Trask House, went on the offensive, slamming the New Zealand singer.
"[Lorde] wasn't the first person to use a floating glass box, she won't be the last.  She doesn't own it, her designer didn't invent it.

"Cubes and floating aren't new to Kanye West, stage design, or architecture.  A quick Google of floating glass box brings up many instances of suspended glass cubes."
Distancing herself from the New Zealand singer's accusation, Devlin also shared her point of view, stating floating cuboid sets have long been used in plays.  On Instagram, she posted a similar stage set she designed for the English National Opera's rendition of Carmen 11 years ago.
"I admire both and see no imitation at work here: I think the more interesting point is that both artists, responding to our dis-jointed times, are being drawn to this gesture of the fragile floating room."
View this post on Instagram
Following McGuire and Devlin's statements, Lorde has remained embarrassingly silent on social media.
---
Featured image by Amanda Nobles (CC by 2.0).