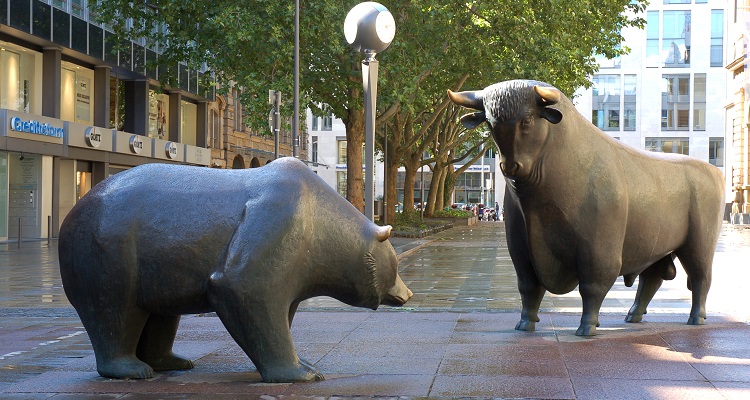 Can Spotify turn things around and meet analysts' lofty expectations?
Late last month, Spotify's stock hit a new low.
Scraping at $131, the company's share price ultimately closed at $141.68.
Keep in mind the streaming music giant had reached a high of $198.99 just four months earlier.
Despite stock prices reaching historic lows, major investment firms and banks remained unfazed in their support of Spotify.  Goldman Sachs urged investors to buy.  Eleven other firms quickly followed suit.
According to Goldman Sachs, Spotify's leading position across numerous "platforms and geographies" would ultimately drive share prices up.
Two disappointing fiscal quarters later, it appears enthusiasm for the streaming music giant has fizzled.
Now, major investment firms have lost confidence in the company.
Et tu, Goldman Sachs?
Spotify faces two serious problems.
First, the streaming music giant has yet to control its spending.
We've touched on Spotify's reckless spending before.  From overpaid top executives to renting overpriced luxurious office spaces, the streaming music giant doesn't know how to stop.
Second, the company has yet to present a path to profitability.
Spotify has only ever posted a profit once.  That was due to a technicality.
In its Q3 2018 report, the company revealed it earned money from Tencent Music Entertainment's multi-billion valuation over the summer.  Spotify and Tencent Music had agreed to a massive equity swap late last year.  At the end of its last financial report, company executives admitted losses for Q4 2018 could reach $40 million.
With its rollout across new markets, average revenue per user (ARPU) will continue declining.  Subscriber growth and total revenue will also slow down.
Major investment firms and banks took notice, slashing their price targets for the company's stock.
Zacks Investment Firm downgraded Spotify shares from Buy to Hold.  JPMorgan Chase lowered the company's price target from $225 to $200.  Evercore ISI significantly downgraded its price target from $210 to $155.  Nomura followed suit, from $210 to $190.  Barclays trimmed its target from $210 to $200.  Wells Fargo cut Spotify's price target from $180 to $150.
Goldman Sachs, a firm supporter of the streaming music giant, has now lost confidence in the stock.  Analysts decreased the company's price objective from $230 to $200.  Canaccord Genuity also cut the price target to $200, down from $220.
Yet, other firms remain hopeful in the company.
Lifting the company's price objective, Loop Capital placed Spotify's shares at $150.  Bank of America lifted its target price to $230, giving the stock a Buy rating.  In a research note published last month, Redburn Partners upgraded Spotify's shares to Buy.  Guggenheim also lifted its price objective from $175 to $210, giving the company a Buy rating.  Morgan Stanley's price objective for the stock rose to $225, up from $190.
In total, one research analyst rated the streaming music giant's stock as Sell.  Seven have issued a Hold rating.  Twenty-four have issued a Buy rating.  Only one has labeled Spotify's shares a Strong Buy.  The company's consensus price target stands at $198.96.
Yet, with its continued cash burn and revenue slowdown, can Spotify meet analysts' expectations?
---
Featured image by Eva K.