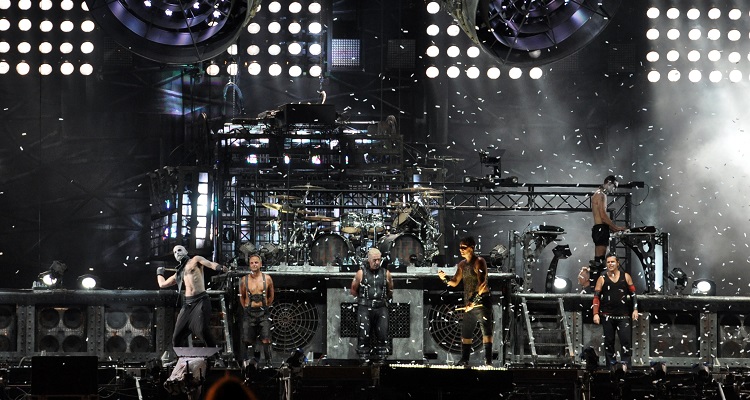 Despite the preliminary injunction, Viagogo continues to sell Rammstein tickets.
Across the Atlantic, most artists and their managers don't trust Viagogo.  Neither do most governments.
Two months ago, a top executive of the controversial secondary ticketing platform – long slammed as fraudulent – failed to show up to a British government session on ticket scalping.  Viagogo justified the absence of Christopher Miller, its Head of Business Development, claiming the company had recently filed a lawsuit against Kilimanjaro Live.
Just days earlier, the Advertisement Standards Authority (ASA), a UK regulator, had removed sanctions against Viagogo.  The ticketing platform had agreed to show consumers the actual price of a ticket, including taxes and booking prices.
Viagogo has historically sold scalped tickets for European shows it had yet to obtain.  Most notoriously, for Ed Sheeran shows.
Now, a major metal band has managed to get a court order against the embattled ticketing resale platform.
Rammstein v. Viagogo.
Rammstein has secured a preliminary injunction against Viagogo.
A court in Hamburg, Germany, ruled against the ticketing resale platform.  IQ reports the website can't "allow the sale of tickets for the 2019 Rammstein stadium concerts in Germany."  In addition, Viagogo can't "assert that [advertised tickets] are valid…for entry."
The controversial resale platform has failed to receive the message, however.  Fans can still purchase tickets to the band's upcoming tour in Germany on Viagogo's website.
Nevertheless, Rammstein's lawyers praised the preliminary injunction.
"The band is pleased that the district court of Hamburg has agreed with our [arguments] and issued the ban.  The court's decision is a warning signal to anyone who thinks they can resell massively overpriced and invalid Rammstein tickets."
Viagogo may also soon face more legal trouble in Europe and Oceania.
BDV, a German promoters' association, has confirmed it will prepare a legal claim against the resale platform.  The association, which supports a price cap of 25% of face value on resold tickets, claims Viagogo actively misleads consumers.
Government agencies in Australia and New Zealand have also signaled their intent to go after the secondary ticketing platform.
---
Featured image by Jonas Rogowski (CC by 3.0).