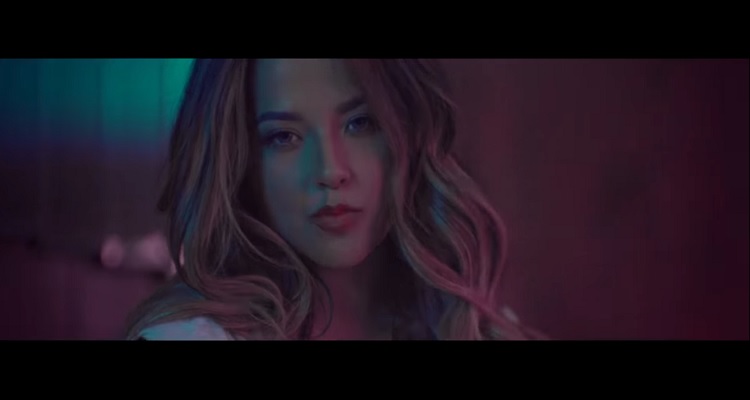 After heavily promoting Core Nutrition water, Becky G wants money from the company's acquisition.
Seven years ago, Rebecca Gomez – better known as Becky G – signed to Dr. Luke's Kemosabe Records.
After releasing 'Becky From the Block' in 2013 and 'Shower' in 2014, Gomez become a Latin pop star sensation.
During that time, Lukasz "Dr. Luke" Gottwald, allegedly pushed her to sign on as a brand ambassador for the company he had founded – Core Nutrition.  The company produces Core Water.
Two months ago, Keurig Dr Pepper, a beverage conglomerate, confirmed that it would buy Core Nutrition for $525 million.
Now, Becky G wants to make sure she earns a substantial share.
Gomez has filed a civil lawsuit at Los Angeles Superior Court.  She has accused Core Nutrition of breach of oral contract, breach of implied-in-fact contract, fraud, negligent misrepresentation, and violation of business, among other purported civil violations.
Though not naming Dr. Luke as a defendant, Gomez claims he pressured her to promote the product.  Gottwald then allegedly exploited her as an influencer for Core.  After first giving her an "inequitable share" in the company, he then took away those shares prior to the company's acquisition.
To promote Core Nutrition, Dr. Luke allegedly ran the company out of his home in Los Angeles.  He then paid celebrity influencers to promote the brand, including Katy Perry and Adam Levine.
Becky G alleges Gottwald's staff would monitor her promotional opportunities closely.  Gomez states she would receive last-minute instructions on how to properly promote the product, including positioning and length of time.  Dr. Luke and his team then forced Gomez to appear with Core onstage, during promotional events and interviews, and in her music videos.
Becky G claims her identity "became so linked with the Core brand that [she] was frequently asked by her fans to sign Core water bottles."
For promoting Core, Gomez was allegedly promised 50,000 Class A shares in the company between November 2014 and August 2015.  Dr. Luke and his team, she claims, then denied her the opportunity to "enter into a formal marketing agreement."
"If not for an unbalanced coercive relationship between herself (as a minor) and Dr. Luke, Ms. Gomez should have received the industry standard of 20%-50% of the equity in the Core brand as its key endorser."
Core told her it wouldn't honor the previous agreements "in direct retaliation" for confronting Dr. Luke.
She has asked the court between 20% and 50% of the water company's outstanding stock.  This equals up to $105 million of Core Nutrition's acquisition price.  Becky G has also sought punitive damages, as Core undertook the actions against her "with fraud, oppression, malice, and with the intent or reckless disregard for the truth."
---
Featured image by Becky G (YouTube screengrab).