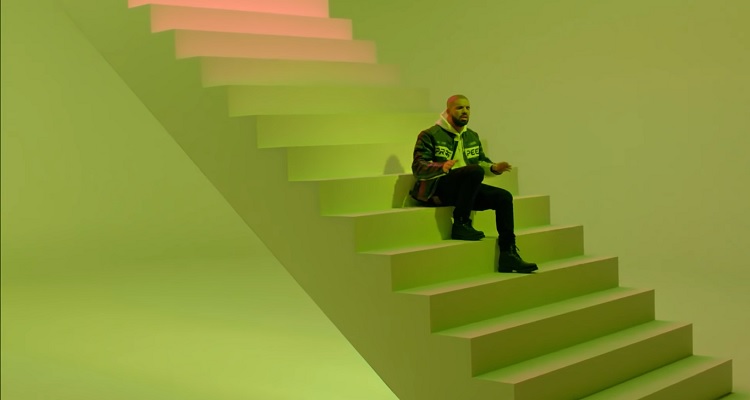 To avoid long-term damage to the company's reputation — not to mention continued litigation expenses — Hebrew Hustle has now settled with Drake.
Several years ago, Stephen Hacker and his production company, Hebrew Hustle, filed a lawsuit against Drake.
They alleged that the Canadian hip-hop artist had willfully infringed on a song.  Drake's 2013 track, 'Pound Cake/Paris Morton Music 2' clearly copied elements of the late Jimmy Smith's 1982 song, 'Jimmy Smith Rap,' though it's unclear if that borrowing constituted willful infringement.
Then, a seemingly simple question got complicated.
Drake quickly countersued.  He claimed Hacker and Hebrew Hustle had used his name and likeness on their website to gain widespread fame.
On the website, Hebrew Hustle wrote the following now-deleted line.
"[Hacker] played a heavy hand with his clients in the creation of hit songs for the likes of Eminem, Jay-Z, Kanye West, Lil Wayne, Drake, Nicki Minaj, and others."
The Canadian artist had never received a dime from the production company.  He sued for false endorsement, a violation of publicity rights, and unfair competition.
US District Court Judge William H. Pauley III eventually dismissed Hacker's infringement claim on 'fair-use' sampling grounds.  Drake's song wouldn't confuse music listeners.  The Canadian artist had sufficiently altered the song to avoid claims of willful infringement.
However, Judge Pauley III allowed Drake's counterclaim lawsuit to stand.  Drake had filed for a motion for a summary judgment in his favor, but was denied.  He couldn't prove he permanently lived in California and not Canada.
The case would've gone to trial this month. The Canadian artist would've testified in court against Hacker and Hebrew Hustle.
To avoid potential long-term damage and litigation costs, Hacker and Hebrew Hustle have now reached a settlement agreement with Drake.
The Canadian rapper has dropped his case against the production company.
Court documents state,
"[Hebrew Hustle] agreed to compensate [Drake] on confidential financial settlement terms for the False Endorsement and Right of Publicity claims and also to the entry of this consent order."
The finalized consent order includes four stipulations.
First, Hebrew Hustle can no longer use Drake's name, image, and likeness.
Second, the Canadian rapper's claims are now dismissed with prejudice.  Each party will pay their own attorney fees and legal costs.
Third, the consent order doesn't prohibit Hebrew Hustle from appealing their case against Drake.
Fourth, in any post-appeal proceedings on copyright claims, each party's respective legal rights are fully reserved.
You can view the consent order below.
---
Featured image by Drake (YouTube screengrab).