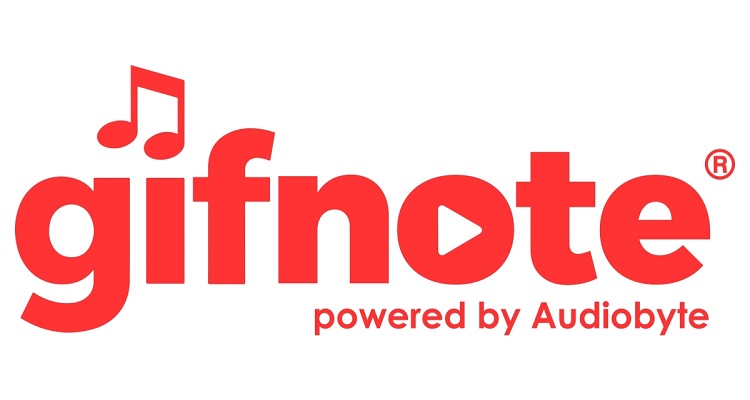 The new investment will build upon Gifnote's engineering, search engine, and the continued deployment of its API, according to the company.
Audiobyte, Gifnote's parent company, has confirmed a major funding milestone.
The company has completed a $6 million Series A financing round.  Evolution VC Partners, Gregg Smith's investment vehicle, led the round.  Smith, a culture-tech investor, has also joined Audiobyte's Board of Directors.  Other investors include Northwood Ventures, DJ Incubation (Digital Garage Group), Joi Ito's Neoteny 4, Brett Berish, Andrew McKee, and Michael Shalett.
Audiobyte has worked with the music industry to provide a social media oriented tool called 'Songbytes'.  The company hopes users will insert the byte-sized music clips into social and text messages to promote artists and drive music consumption.  According to the parent company, people share 10 billion pieces of 'byte-sized content' across text and social channels.  This includes emojis, stickers, and GIFs.  The company wants to ensure people also share its technology.
Gifnote also works with music labels, publishers, artist managers, artists, and backend reporting platforms to ensure compliance, thus avoiding costly lawsuits.  This includes partnerships with Universal Music Group, Warner Music Group, and Sony Music Entertainment, which is no small feat (or a cheap one, for that matter).
The company bills itself as the "only fully licensed and compliant music messaging app and API."
The Series A financing round comes after two major recent appointments last month.
Poaching J. Walter Thompson's former Chief Communication Officer, Erin Johnson will continue in the same role at Gifnote.  She now oversees marketing at the company.  Johnson had previously settled a lengthy sexual harassment lawsuit with WPP earlier this year.
In addition, Richard Johnson will serve as an Executive Advisor.  He now leads the platform's strategic partnership with the music industry, large-scale technology integrations, and business development efforts for its API.  Johnson previously served as President of Qello, an OTT concert streaming service he co-founded.
Speaking about the financing round, Andrew Blacker, Audiobyte's Co-founder and CEO, said,
"As a technology company, first and foremost, we will continue to invest in our patented and proprietary search platform and API and focus on creating deep value for the music industry and fans worldwide."
---