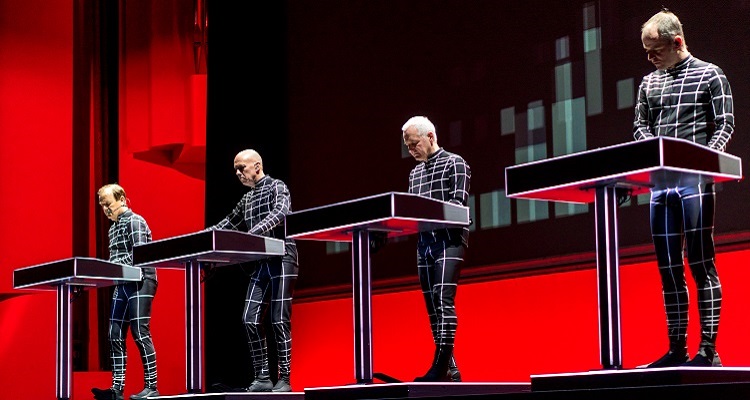 Kraftwerk has just received a major boost in its case against rapper Moses Pelham over a 2-second song sample.
According to German band Kraftwerk, rapper and hip hop music producer Moses Pelham outright stole a two-second sequence from the 1977 track 'Metall auf Metall' (Metal on Metal).  Pelham had transformed the sequence into an endless loop and used it in on rapper Sabrina Setlur's 'Nur Mir' (Only Me).
Two years ago, the Federal Constitutional Court of Germany ruled against Kraftwerk.  The court overturned a previous verdict banning the song's sale in the country.  Germany's Federal Court of Justice then referred the case to the European Court of Justice (ECJ).
Now, the EU's Advocate General has shared his opinion on the case.
Should the use of a 2-second sample count as copyright infringement?
According to Maciej Szpunar, an uncleared sample, regardless of its total length, counts as infringement.
Citing a provision in Directive 2001/29, he stated EU copyright law "must be interpreted as meaning" extracting a portion of a song onto a new one violates the producer's original work.
"Sampling (generally) involves the direct and permanent reproduction, by digital means and in digital form, of a portion or sample of a phonogram.  It therefore seems to be quite clear that that act amounts to an infringement of the right of the producers of the phonogram in question to [authorize] or prohibit such a reproduction made without their permission."
Szpunar also dismissed the notion a phonogram is "made up of small particles that are not protectable."
"A phonogram is not an intellectual creation consisting of a composition of elements such as words, sounds, colors, etc.  A phonogram is a fixation of sounds which is protected, not by virtue of the arrangement of those sounds, but rather on account of the fixation itself."
Sampling also doesn't fall into the "quotation exception."  This rule allows people, for example, to quote from a book.
"It is not therefore a form of interaction but rather a form of appropriation.  The case in point, where an extract from a phonogram — too short to allow any interaction — is repeated in a loop throughout the new phonogram for use as the rhythm section, is a perfect illustration."
Under existing copyright laws, Pelham's use and repetition of a two-second sequence as a loop remain prohibited.  Sampling, he continues, requires approval from the original rightsholders.
---
Featured image by Raph_PH (CC by 2.0).