Digital composers rejoice: cloud storage sites make digital music composition easier than ever.
Making music has always been second nature to you — new beats appear to you in dreams, chord progressions echo in your head for weeks on end, and inspiration seems to strike constantly.
Music composition is your thing, and thanks to modern technology, it has never been easier to compose and record music digitally.  No matter what music editing programs you use, all digital composers encounter the same problems: too much inspiration, not enough hard drive.  Too many projects to profit on, not enough security.  So many people in your creative network, not enough outlets for collaboration.
We've been there, so we get it, and we've found an answer. Online cloud storage partners are the perfect solution to keep you moving when inspiration strikes. Here's how:
Expanded Storage for Large Audio Files
As digital composers, we know that audio files — both the files you create and the ones you listen to for inspiration — take up a lot of space on your hard drive.  If you're in the business of creating video to accompany your audio or graphic design for cover artwork, this problem becomes even larger.  With the amount of money you spend on editing software and recording time and devices, you need an easy, affordable solution for keeping your files on your computer without drowning yourself in them.
Cloud storage partners like Dropbox are perfect for cleaning up files and organizing your hard drive with Smart Sync, which makes freeing up hard drive space easier than ever, and clears up your hard drive with peace of mind.  Your files are safe and easily accessible, and your computer still runs like new because your hard drive stays out of overdrive.
Freedom to Work Remotely and Offline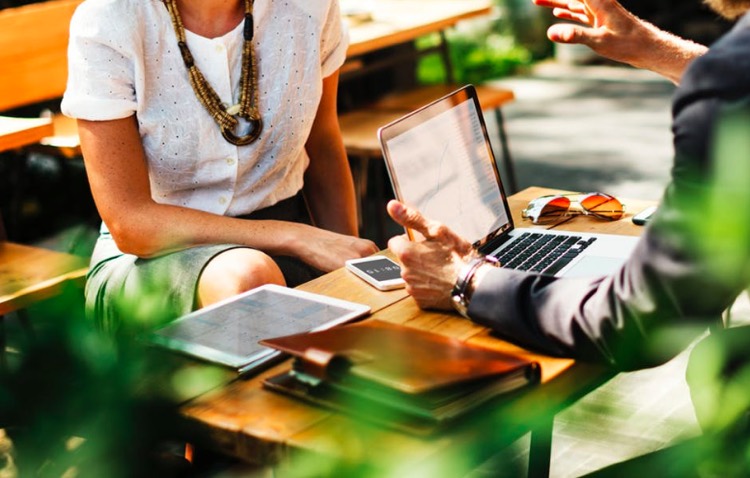 While inspiration strikes frequently, we all have our dry spells for composing.  Writers and photographers have it easy: when you need a little push in the right direction, change your scenery.  However, when you're bound by recording equipment and a wifi connection for accessing your files, it's harder to move around and find inspiration on the go.
While you can't pack up recording equipment to the cloud (maybe someday), we can carry around our files in the cloud with us wherever we go, even without a wifi connection.  Have your files stored in the cloud and remix and edit them wherever feels right, whether that be a coffee shop, by the fountain downtown, or in your hammock in the park.
With offline cloud access, your files are never more out of reach than they are from your home or studio, giving your the freedom to work without limits.
Collaborate and Share with Ease
Modern technology has not only opened the gates of possibility for music with modern composing software and digitized sound, but also in the form of extended collaboration. Sharing your newest pieces with friends and family has never been easier, and getting feedback from your creative network is streamlined as groups have easier access to one another's work with a platform designed for feedback and sharing.
Another undeniable benefit: the cloud transcends the limits of travel. With cloud storage, you can share your files with not only your creative network, but producers and other industry professionals while receiving real-time feedback on Dropbox. Not only does the size and scope of your composition have the ability to grow, but so do the possibilities that lie within the new connection you make.
Privacy and File Sharing Safety with Peace of Mind
We know what you're thinking; your music is your life's work, your figurative children, and you must protect it at all costs. Cloud storage gets a bad reputation with stories of documents being hacked for major companies, causing privacy breaches with insurmountable degrees of monetary damage.
We get it, which is why we love cloud storage services that function with privacy in mind.  Dropbox, with sharing options that allow for unique sharing permissions that are can be completely customized and password protected, making sure your files find themselves in the hands of only those whom you intend them to, and can only be edited by specific people.
Never Miss Perfection with Version History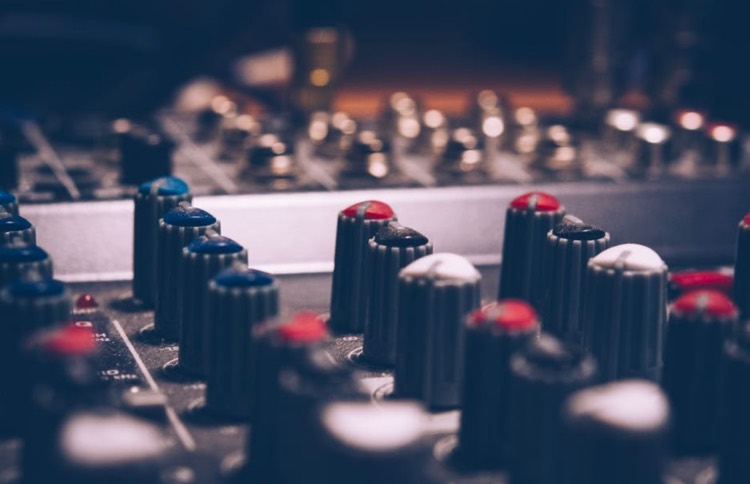 Toying around with your music by matching beats with different sound effects and auto-tuning voices can be addicting. Sometimes, it's hard to step away and know when enough is enough. Saving multiple versions of your file can take up even more space on your hard drive than originally anticipated, and thus we are back at square one.
Because we are not always able to find that exact point of perfect for a composition without greatly surpassing it, Dropbox has an awesome feature that allows you to track version history for the files you upload. So when you're toying with lyrics or collaborating on album artwork (or more, your capabilities are truly limitless), you'll never lose track of that moment in time when it was just right.
As technology for creating digital music evolves, so does the way we store and share it. While some remain hesitant to use cloud sharing services for their work, companies like Dropbox are a no-brainer for digital composers looking to optimize their storage space while making sharing and protecting their files easy. With your digital composition process made easier, you are free to create and allow your music to grow only as far as your creativity limits you.
This is a sponsored post for Dropbox. All opinions are my own. Dropbox is not affiliated with nor endorses any other products or services mentioned.
---