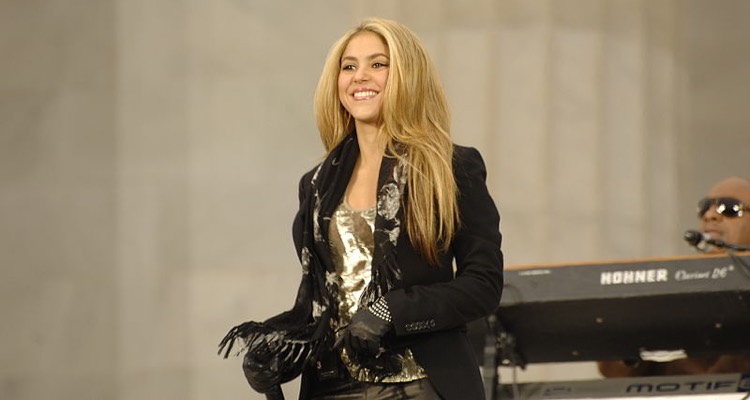 Pop sensation Shakira has been charged with tax evasion by Spanish prosecutors after her appearance in the infamous Paradise Papers.
Prosecutors say the singer failed to pay more than 14.5 million euros ($16.4 million) between 2012 and 2014.
The charges, officially published this week, allege that Shakira listed the Bahamas as her official residence for tax purposes, despite living in Spain.
Spanish prosecutors also say that Shakira's travel abroad was for short periods, and the pop star spent most of the year in Spain.  They're asking her to pay taxes on her worldwide income.
Shakira is originally from Colombia, but moved to Spain for tax purposes in 2015.  She has two children with her partner, Spanish soccer player Gerard Pique.
Prosecutors are seeking a bond payment of 19.4 million euros ($21.9 million).
That's the amount she owes in tax plus 33%, according to Spanish law.  If the singer does not pay, prosecutors will recommend a court freeze on all of her assets.
Shakira says she was away from Spain for most of the time in the years cited.  She says since her income came from abroad and she had not attempted to willfully hide her income, there's a serious "difference in criteria."
Shakira's representatives spoke to Billboard briefly about the case.
"Shakira has at all times fulfilled her tax obligations and owes no money to the Spanish Treasury. As soon as she was made aware of the amount that according to the Tax Agency she owed, as a gesture of good faith, she made the payment in full, and, therefore, there are currently no monies owed."
Shakira's reps say her situation is unique given that she was a foreign citizen of Spain who generated almost 96% of her income from abroad.  The high-profile Paradise Papers that leaked offshore tax arrangements included a mention of Shakira, Madonna, and U2's Bono.
Spanish tax authorities began their probe into Shakira's finances more than a year ago.