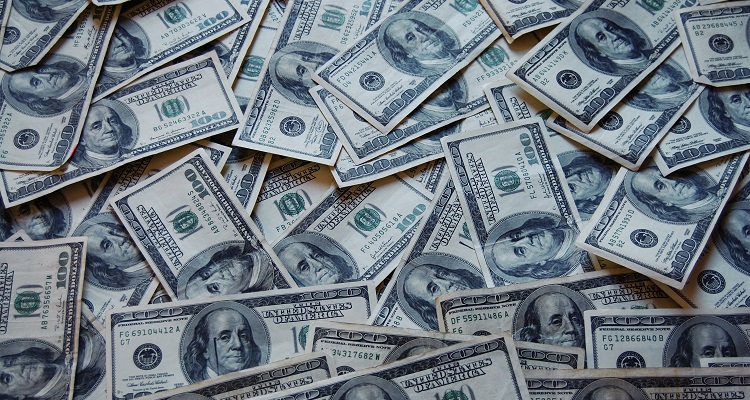 Thanks to streaming, expect the music industry to experience strong and steady growth.
According to a new report, global recorded music revenue will likely hit $18.9 billion at the end of this year.
That's based on an analysis of the first three quarters of the year and early indicators for Q4 2018, with Midia Research's Mark Mulligan compiling the estimates.
The $18.9 billion figure represents an 8.2% increase over last year.  Yet, the year-over-year growth rate has slightly dipped.  Between 2016 and 2017, global recorded music revenue grew 9%.  Net new revenue, however, will reach $1.4 billion, nearly the same amount as last year.
According to Mulligan, this signals that the recorded music market has now settled "into a steady, strong growth pattern."
Streaming revenue will also hit $9.6 billion, up 29% over 2017.  Yet, between 2016 and 2017, streaming revenue grew 41%.  The amount of new streaming revenue generated was – as with the recorded music total – the same as 2016 to 2017: $2.2 billion.  Mulligan also noted "enough growth" in streaming markets – especially the US – to ensure streaming remains a viable source of revenue next year.
In addition, underscoring the strength of the global indie scene, total 'Artist Direct' (indie artists) revenue reached $643 million.  This number is up an impressive 35% from 2017 and has grown three times faster than the entire market.  In addition, Artist Direct revenue growth has accelerated in both percentage and absolute terms, with a 3.4% market share.  Last year, that percentage stood at 2.7%.
In their respective reports, writes Mulligan, labels and measurements companies won't take into account at-gig CD sales.  So, IFPI's report may come in at $18.6 billion.
Projecting even more growth in 2019.
Mark Mulligan has also laid out his projections for next year.
Unsurprisingly, global recorded revenue will once again grow in 2019.  Label revenue may hit $25 billion.  He believes it's "unrealistic" to expect global recorded revenue to reach $50 billion.
In addition, streaming music growth will slow in mature markets (the US and the UK).  This slowdown will be offset by growth in Japan and Germany as well as in emerging markets including Mexico and Brazil.  While still strong, overall market growth will slow down.
Mulligan has also dubbed 2019 the year of Artist Direct, label services, joint ventures, and other alternative models.
Speaking to indies, Mulligan concludes his report,
"It's never been a better time to be an artist, as long as you and/or your management are clued up enough to know what to ask for."
---
Featured image by Jericho (CC by 3.0).