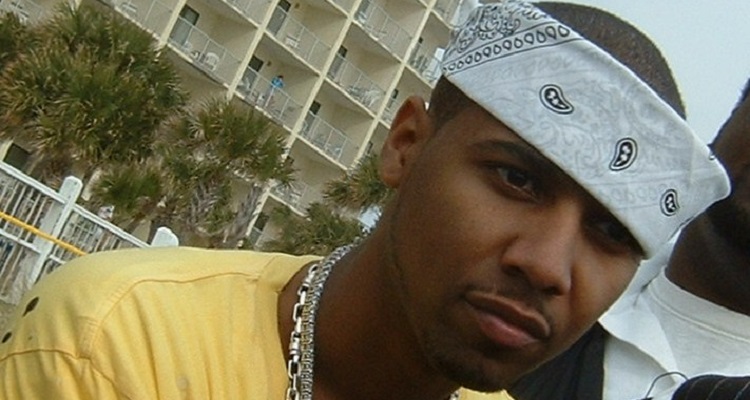 Juelz Santana will give one final performance before having to spend over 2 years in jail.
Last March, rapper Juelz Santana fled from Transportation Security Administration (TSA) agents at Newark International Airport.  They had found a loaded .38 gun in one of his bags at a security checkpoint.  Agents also found several non-prescription oxycodone pills.
Officials screened the rapper's bags at Terminal C around 6 pm on a Friday evening.  The rapper reportedly took off running and boarded a taxi to escape detention.  Santana turned himself in three days later.
This wasn't the rapper's first brush with the law over unauthorized firearms.
Three years ago, police raided the rapper's video shoot alongside Busta Rhymes and French Montana in Brooklyn.  They found a loaded .40 caliber pistol, a .32 caliber revolver, a Ziploc bag of coke, marijuana, and several Molly tabs.  Officers also found a loaded .22 derringer and another gun on a security guard.
Police didn't arrest or charge the artists, sources claimed.  Local residents had called police after seeing an "impromptu crowd" of 200 performers, extras, and gawkers.
In 2011, police charged Santana with weapons possession and drug offenses.  He had pleaded guilty to distributing marijuana and violating a restraining order.
Speaking on a recent episode of 'Love & Hip Hop,' Santana believed he would receive a jail sentence of between 27 months and 37 months.
Turns out he was right.
A judge has sentenced Juelz Santana – real name LaRon James – to over 2 years in jail.
James was sentenced to 27 months in prison after pleading guilty to possession of a firearm by a convicted felon.  He also pled guilty to carrying a weapon on an aircraft and possession of a controlled dangerous substance.
James – 37 – struck a plea deal with law enforcement officials.  While out on bail, he remained closely watched by authorities.  They allowed him to travel to work under a strict curfew.
James will now go to prison following his last performance on Long Island.  The date his prison sentence starts remains unclear.
---
Featured image in the Public Domain.