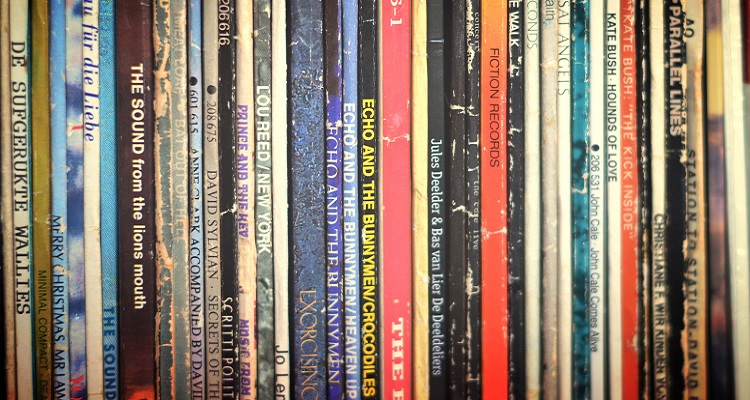 After selling just 100 vinyl records, indie artists can make the same amount they would earn from 2.5 million YouTube views or 368,000 Spotify streams.
Over at the Making Vinyl Conference two months ago, experts agreed that the rise of streaming music has led to a revival in vinyl.  And these formats aren't quite interchangeable.
Speaking about the drawbacks of the medium, Caren Kelleher, Founder and President of Gold Rush Vinyl, explained,
"It's a completely inconvenient way to listen to music, it really is."
Jessa-Zapor Gray, Vice President of Marketing at Intervention Records, added,
"Vinyl is not a discovery format."
Anyone swept up by the vinyl resurgence has undoubtedly reflected on the format's complete inconvenience.  Yet, that hasn't stopped vinyl lovers.  Vinyl sales have reportedly risen to about $2 million in the US every year.
Alongside Third Man Records founder and musician Jack White, Matthew Fiedler, CEO of Vinyl Me, Please, explained that streaming and vinyl are complementary, not competitive.  Streaming, they explained, remains best suited to discover new music.  Vinyl, however, remains best for fans to invest in the artists and the albums they love.
Fiedler said,
"The best discoveries come from the unexpected."
Yet, there's a major drawback to streaming as well.  At this year's Making Vinyl conference, Kelleher added that the average indie artist needs 2.5 million YouTube views or 368,000 streams on Spotify just to earn what they would make from selling 100 vinyl records.
Explaining the audience's reaction, she said,
"Their eyes just popped out of their heads.  I tried to [illustrate the data] as an infographic, and I couldn't fit it all on one slide."
Now, to help independent artists and producers overseas produce their new album, Making Vinyl has confirmed a new event.
Making Vinyl will take place at Berlin's Hansa Studios on May 3rd, 2019.  David Bowie, Iggy Pop, Depeche Mode, Nick Cave, U2, and R.E.M., among other major artists have recorded LPs there.
Media-Tech will kick off the event on May 2nd with "The World Physical Media."  This conference will focus on optical media and other entertainment distributions.  At 6 pm, both conferences will co-host a welcome party.  On May 3rd, Making Vinyl will take over with a full-day specialized program.
Bryan Ekus, President of the Colonial Purchasing Cooperative, which produces the vinyl conference, stated,
"The Colonial/MEDIA-TECH partnership is symbolic of the current end-to-end collaboration and cooperation in setting best practices for the vinyl pressing industry."
Colonial also confirmed Making Vinyl will return in mid-October 2019.
---
Featured image by Elisa Lataster (CC by 2.0).