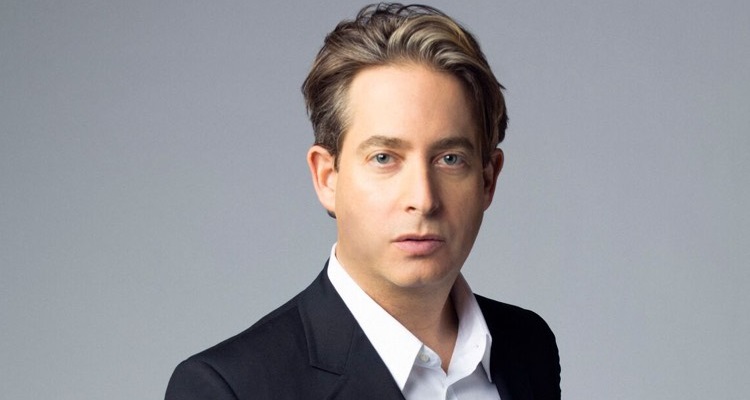 Thanks to UnitedMasters' Steve Stoute, Charlie Walk has now returned to the music industry that shunned him.
Several months ago, multiple women came forward with serious sexual abuse allegations against Charlie Walk.
The longtime music executive had allegedly made suggestive comments to young female staffers as well as unwarranted and unprofessional advances.  He was also accused of lurking on female staffers' social media accounts.
During his time at Sony's Columbia Records and Universal's Republic Records, Walk supposedly dry-humped employees, grabbed vaginas, sent pictures of his penis, forcibly kissed staffers, and tackled women onto couches to lay on top of them.  He also allegedly offered career advancement in exchange for sex.
The accusations span over two decades.  Affected employees were women in their 20s.
Following an internal investigation, Universal Music Group swiftly fired Charlie Walk.  The label made the decision based on findings of the internal review, citing the Republic Records team.
No staffer has dared to file a lawsuit against Walk.  Patty Glasser, Harvey Weinstein's bulldog attorney, readily defends the embattled music executive.
Yet, Walk lost a coveted space on Fox's popular The Four, a fledgling singing competition.
Soon after, The Daily Beast claimed that a large-scale effort was used to cover up the accusations.  In an effort to defend the embattled music executive, both The Hollywood Reporter and Billboard reportedly buried stories.  John Amato, President of Hollywood Report-Billboard Media Group, allegedly derailed stories outlining sexual abuse allegations against Walk.  Both Amato and Walk reportedly share a tight relationship.
This immediately caused tension among Billboard and The Hollywood Reporter's female staffers.
One source claimed,
"It's not smart to tell reporters, many of whom are female, what is valuable to report and not to report in #MeToo, especially when you're not a journalist yourself, and you're just pretending to be one to keep your friends happy."
Now, Walk has quietly re-emerged.
Returning to the music industry that shunned him.
According to a new report, Charlie Walk now serves as a consultant for Steve Stoute's UnitedMasters.  Walk and Stoute have reportedly known each other for years.
Defending the executive, Stoute told Rolling Stone,
"I hired him as a consultant to work on some radio strategy for us.  I know Charlie and his wife Lauren really well.  During the entire crisis, I've spoken to him.  Before I considered bringing him on as a consultant, I sat down with his wife and my rationale was very simple: His wife stayed with him.  She believes him.  He denied it.  Who am I to go any further than that?  If there was anything more to it — like if his wife left him or whatever — I would've probably had a different point of view on it.  I felt after talking to his wife that I wasn't doing anything that was wrong using him as a consultant.  It was fine.  That's what I assumed."
---