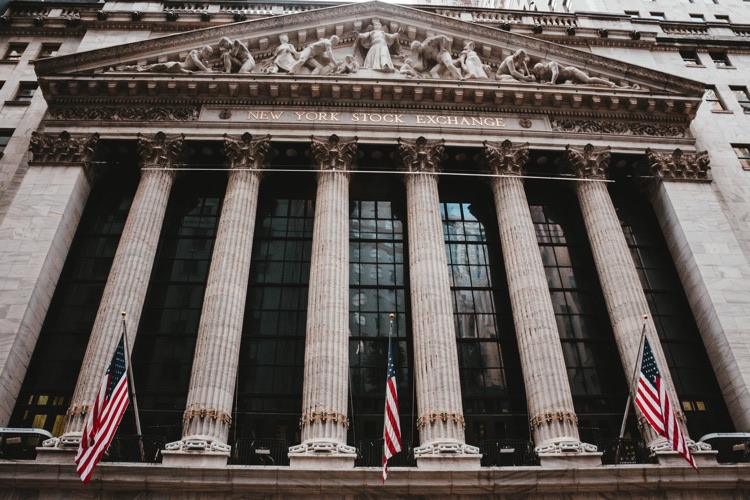 Spotify's non-traditional 'direct offering' was once lauded as genius. Now, it's complicated.
Spotify's 'non-IPO IPO' bucked one of Wall Street's most cherished traditions, and minted billionaires overnight.  And as Spotify's shares soared towards $200, naysayers in the financial sector started to look a little stodgy.
Meanwhile, scores of other companies started cooking up their own Spotify-like Wall Street offerings, with traditional underwriters and banks quickly starting to adapt.
But maybe that was a bit premature.
Now, as Spotify's stock threatens to sink below $100, a sobering rethink may be in order.  Especially for those holding the bag on fast-sinking shares.
In Friday trading, Spotify shares took another bath.  Buy the bell, SPOT shares finished at $106.84 after scraping another all-time low of $104.60.
That represents a near-50% drop from July peaks, and a wipeout of nearly $17 billion in market cap.  The figure is almost unimaginable, especially in such a short period of time.
The declines are also outpacing declines in broader market indices, including the S&P 500 and Dow Jones Industrial Average (DJIA).
Of course, it's hard to call Spotify's offering a failure, especially with SPOT's market cap still valued at $19 billion.  And for anyone cashing out near the top — including Warner Music Group and Sony Music Entertainment — this is the stuff of genius.
Also not complaining: Spotify executives who cashed out their coveted shares, especially those with low strike prices.
And let's not forget that what goes down can quickly go back up.  Bottom-feeders are already surrounding Spotify, and shares could recover in 2019 if greed replaces fear.
But where's the bottom, exactly?
That's an increasingly tricky question, with Spotify getting smacked by some serious market headwinds.  That includes the distinct possibility of a protracted U.S. government shutdown, with President Trump threatening to veto any spending bill that doesn't include $5 billion in border wall funding.
Meanwhile, a nasty mix of rising interest rates, sinking fortunes overseas, and looming trade battles is putting a damper on once-bullish Spotify enthusiasm.  It also appears to be focusing investors around actual financial fundamentals, instead of broader long-term enthusiasm.
On that note: Spotify did report a profit during the last quarter, but that was a technicality based on the company's holdings of Tencent Music Entertainment.  Just recently, Tencent spun its streaming music property public, but the results have been lackluster — and sinking TME shares could have a damaging impact on Spotify's future financial quarters.