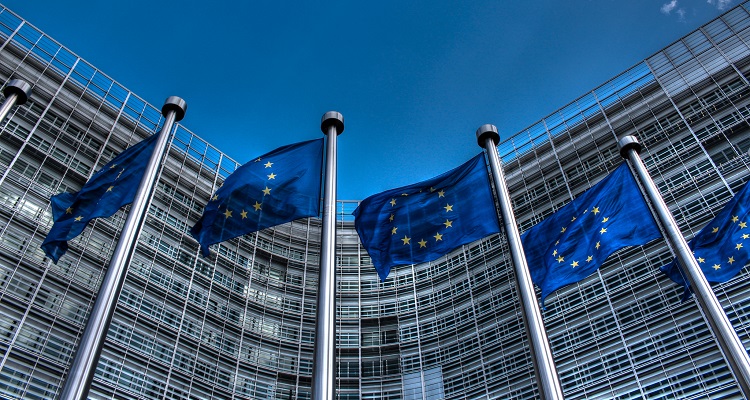 Would the European Union's content quota affect streaming music services?
Several months ago, APRA AMCOS, a copyright collective representing Australian and New Zealander composers, lyricists, and musicians, called on lawmakers to force 'cultural quotas' on streaming services.
Quotas, the association argued, would help promote more Australian content.  With this in mind, APRA AMCOS and the Screen Producers of Australia (SPA) presented two ideas to the Australian government.
First, the government should impose quotas on streaming services similar to those already in place for radio and TV.
Classic rock radio stations, for example, already play a local content minimum of 20%.  APRA AMCOS and SPA asked the government to subject 'music-focused services' to a full 25% Australian music quota.  This, wrote Dean Ormston, CEO of APRA AMCOS, would "encourage the development of original and creative Australian works."
Second, streaming services must spend 10% of their revenue to support local production.
Both associations claim this would ensure the survival of Australia's entertainment industry.  They've called on streaming music services to include a 'minimum agreed percentage' of local content in locally curated playlists.
Now, the European Union remains in talks to finalize a similar law across Europe.
Say hello to forced cultural quotas.
According to a new report, the European Commission is close to finalizing a new content quota deal.  The EC remains in talks with the entertainment industry and national authorities to finalize content quotas across Europe.
The deal would primarily affect streaming video services.  Amazon and Netflix, the largest streaming video services in the continent, would remain subject to a 30% quota.
The clause states that EU Member States "shall ensure that media service providers of on-demand audiovisual media services under their jurisdiction secure at least a 30% share of European works in their catalogs and ensure prominence of those works."
Yet, the quota lacks clarity.  How will the EU measure the new rule?  By number of hours, episodes, or another metric?
Without clarifying these crucial details, the European Commission hopes to finalize the new cultural quota by the end of 2019.  Existing rules grant EU Member States 21 months to implement the rule into national law.  This means the cultural quota would go into effect no later than September 19th, 2020.  EU countries, however, can impose the 30% quota before this date.
The rule applies to all on-demand services.
Erick Barmack, Netflix's Vice President of International Originals, explained the quota likely won't affect his company's current strategy.  The company's "goal is to have more shows out of Europe regardless, because that's what our members want."
Yet, according to Ampere Analytics, a UK-based firm, both the Amazon and Netflix catalogs remain way below this number.
In France, for example, Netflix's European catalog stands at 15%.  In Italy, Amazon's European catalog stands at 13%.  Both companies tie in Spain at 16%.
In the UK, Netflix and Amazon stand at 17% and 18%, respectively.  In Germany, Amazon's European catalog stands at 27% while Netflix stands at 19%.
Once made into national law, EU Member States will have to report to the EU every two years about the quota.
Yet, it remains to be seen how this will affect streaming music services.  Will the European Commission also force Spotify, Apple Music, and Deezer – among others – to maintain European quotas on their playlists and featured content?
---
Featured image by Thijs ter Haar (CC by 2.0).