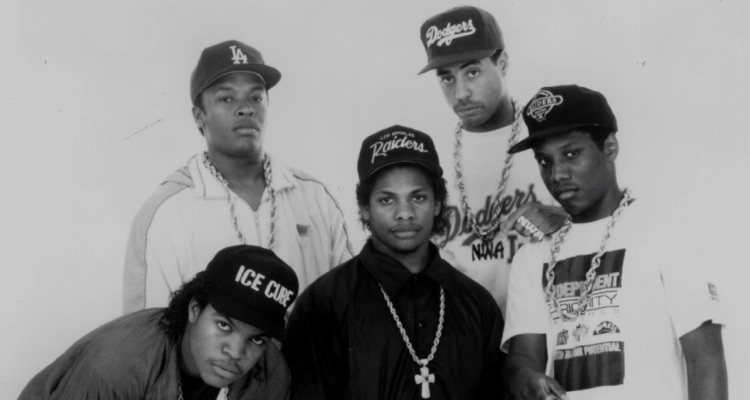 Jerry Heller's estate couldn't provide enough proof to sustain its lawsuit against Straight Outta Compton's filmmakers.
Several years ago, Jerry Heller, N.W.A's original manager, filed a lawsuit against the makers of the film, Straight Outta Compton.
Citing 29 instances of defamation, Heller alleged that the filmmakers had fabricated false stories.
In the movie, Heller was depicted as a complicated, but crooked figure.  He faced accusations of executing shady business arrangements while stealing money from N.W.A members, including Ice Cube and Dr. Dre.  After the group dissolved, Eric 'Eazy-E' Wright and Heller remained close business partners.
Despite filmmakers' attempts to have the lawsuit dismissed, U.S. District Judge Michael W. Fitzgerald allowed the case to move forward.
He stated,
"The Film arguably portrays Plaintiff as an exploitative record label manager who attempted to take advantage of an unsophisticated artist by discouraging him from retaining an attorney during contract negotiations."
Fitzgerald allowed Heller the opportunity to explore that argument only, dismissing most of the 29 defamation allegations.
Unfortunately, Heller never lived to see the end of the lawsuit.  He passed away after suffering a heart attack, which resulted in a fatal car accident.
Heller's estate took over the lawsuit, filing a third amended complaint for copyright infringement and unjust enrichment.  The estate sued Universal, S. Leigh Savidge, Alan Wenkus, and Xenon Pictures.
Now, following a motion to dismiss the lawsuit altogether, Judge Fitzgerald has completely thrown out the case.
He wrote,
"[E]ven assuming Plaintiff could establish that there was an objective manifestation of intent to be co-authors, the TAC lacks any allegation that Heller exercised control over the Screenplay.  Even assuming Plaintiff had alleged sufficient facts to establish statutory standing, as Defendants highlight, Plaintiff's claim for copyright infringement must be dismissed because Plaintiff's allegations establish that Universal was licensed to use the Screenplay by alleged co-authors Savidge, Wenkus, and Xenon."
Fitzgerald also noted Heller's estate failed to sufficiently make the case that he had ownership in the screenplay.  Thus, the unjust enrichment claim failed.
The judge noted, "The action is, at last, DISMISSED."
You can view the lawsuit below.
---
Featured image by Bjeka (CC by 4.0).