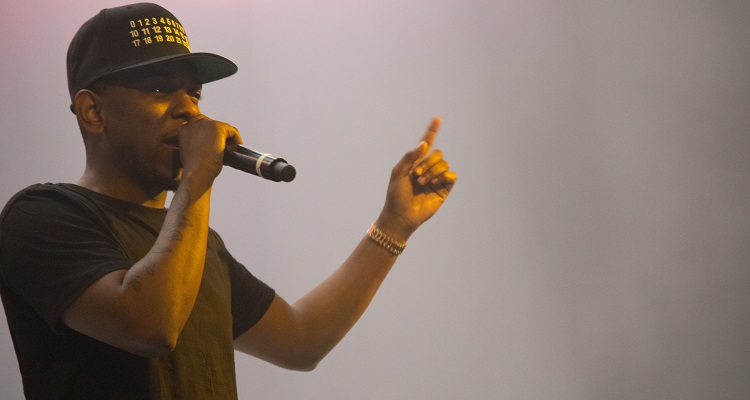 Before the lawsuit could advance further, Kendrick Lamar and SZA chose to settle with Lina Iris Viktor.
Last February, British/Liberian artist Lina Iris Viktor filed a lawsuit against Kendrick Lamar and SZA.
Viktor alleged that Lamar's 'All The Stars' music video for Black Panther copied her distinctive artwork.  These included Egyptian and African symbolism in gold and black paint.
At the time of the infringement, Viktor hadn't copyrighted her works.  Instead, she chose to seek actual damages under existing copyright law.  The defendants, Viktor claimed, have indirectly profited from her original work.
According to Lamar, Viktor shouldn't receive any profits from the Black Panther album.  A casual nexus simply doesn't exist between the use of her work and the album's profits.
At an early stage into the lawsuit, a federal judge denied Lamar's request for a win.  District Judge Paul A. Englemayer found the rapper's arguments premature and "entirely abstract."  He couldn't say whether Viktor would receive a share from the album's profits.
Englemayer further noted Viktor offered "limited authority for the theory that, if she is able to offer non-speculative evidence that her infringed works have been reputationally diminished, she will be able to recover actual damages for these injuries."
Marvel representatives had reportedly reached out to Viktor in November 2016 and again in December 2017 to use her works.  She denied them both times.
Now, before the lawsuit could go any further, Kendrick Lamar and SZA have settled with Viktor.
Englemayer wrote,
"The Court having been advised by Magistrate Judge Wang that all claims asserted herein have been settled in principle, it is ORDERED that the above-entitled action is hereby dismissed and discontinued without costs, and without prejudice to the right to reopen the action within forty-five days of the date of this Order if the settlement is not consummated."
He added that should either party wish to reopen the lawsuit, they must file an application within forty-five days of the order.  Englemayer signed the order of discontinuance on December 21st, 2018.
Financial and other terms of the settlement remain unclear.
You can view the order of discontinuance below.
---
Featured image by Merlijn Hoek (CC by 2.0).