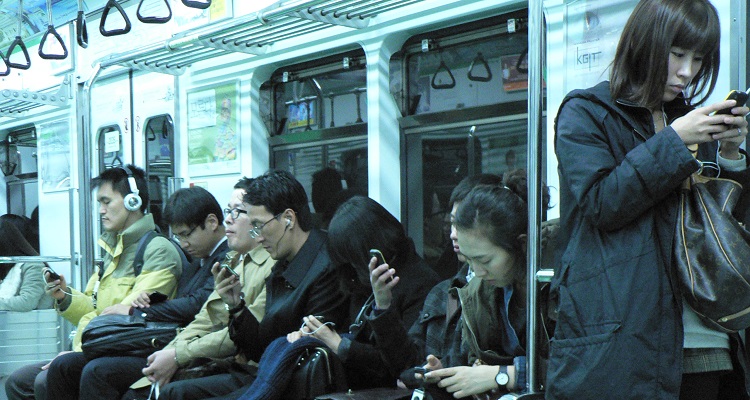 South Korean music fans who love to download music now have to pay a higher price.
According to a new report, South Korean mobile music services have raised their subscription fees.
The move comes after new copyright royalty regulations went into effect yesterday.
The new regulations stipulate that mobile music services must pay 65% of returns to copyright holders.  Previously, they had to pay 60%.
Services have also dropped the discount rates for downloading a certain number of tracks
In many cases, providers have offered up to 50% off for users who purchased a 30-song package – usually about a month's subscription.  That rate has dropped to 40% this year, and will likely continue to plummet.
50-song download packages have also seen a similar decline.  Discounts have dropped from 59.1% to 50.9%.  Under new regulations, the discount rate will reach 0% by 2021.
The move hasn't really impacted streaming music services.  So, mobile music providers have kept the prices of streaming plans relatively the same.
Download packages – a popular format – have become more expensive as they rely on actually owning the songs.
Melon, a large music service provider in the country, for example, significantly raised the prices on one download package.  A 50-song download package now costs ₩20,000 ($17.86).  Last year, the package reportedly cost ₩15,000 ($14.10).
Melon's monthly subscription fee has risen to ₩19,000 ($16.97).  SK Telecom users remain eligible for a 50% discount.
The price of Melon's Mobile Streaming Club – an unlimited streaming music service – has remained the same at ₩7,400 ($6.61).
Kakao Group, which owns Melon, explained,
"Streaming fees stayed more or less the same, while prices for other services increased due to cuts in discount rates for packages."
Genie Music, another music service giant in the country, has increased the rate of its music service.  Its mobile-only service now costs ₩7,400 ($6.61) and unlimited streaming service costs ₩8,400 ($7.50).  Both services have risen ₩600 ($0.54).
Five-song download packages now cost ₩3,300 ($2.95).  10-song packages cost ₩5,500 ($4.92).
Hong Sae-hee, Director of Genie Music, said,
"We've come up with low price packages for light users."
Bugs Music, another South Korea music service competitor, has also raised its pricing.  An unlimited streaming music service and a monthly subscription for a 30-song download package now cost ₩9,400 ($8.40), up from ₩8,400 ($7.51).  Mobile-only streaming costs ₩5,400 ($4.82).
Music service fees in the country will reportedly continue to rise as discount packages are abolished.
---
Featured image by Marc Smith (CC by 2.0).