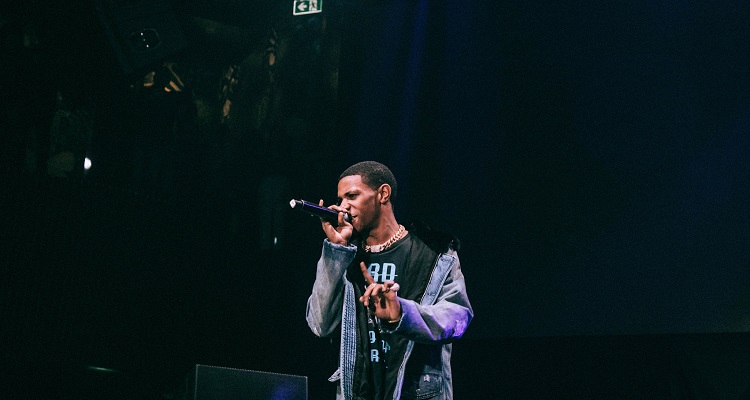 A Boogie wit da Hoodie tops Billboard's album charts — without selling many albums.
Last summer, Drake's latest project, Scorpion, had the honor of becoming the lowest-selling No. 1 album in 27 years.
According to Nielsen, the Canadian rapper only sold 29,000 copies during the week of July 12th.  This ranked as the smallest amount of sales for a top album since the metrics company first started tracking albums in 1991.
Now, another hip-hop artist has made history, but not in the way you'd think.
Reaching No. 1 with less than a thousand albums sold.
A Boogie wit da Hoodie, a New York rapper, has topped the US album charts.  But he sold just 823 digital copies, a record low for the Billboard 200.
His latest album, Hoodie SZN, had 83 million streams across multiple streaming music platforms.  The digital purchases came in the week ending January 10th.
Hoodie SZN debuted three weeks ago in the No. 2 slot on the all-genre records chart.  A Boogie wit da Hoodie – real name Julius Dobuse – debuted behind 21 Savage's I Am > I Was.
Dobuse's album moved just 58,000 'album equivalent units'.  56,000 'equivalent albums' came from streaming.
It's all voodoo math, but it makes sense to Billboard.
Hoodie SZN's rise to No. 1 marks the fewest copies sold by a No. 1 album in Billboard's history.  21 Savage previously held the record with just 3,841 copies moved with 84 million streams last year.
Boogie's debut album, A Bigger Artist, peaked at No. 4.
Only four songs off Hoodie SZN have appeared on the Hot 100.  This includes 'Swervin' featuring Tekashi 6ix9ine, which peaked at No. 38.
According to Billboard, "slim album sales for hip-hop titles have become commonplace in the past year or two."
Last week, 21 Savage's album reached No. 1.  Significant streaming figures – 65,000 equivalent units – pushed 21 Savage to the top spot on the Billboard 200.
Last year, R&B/hip-hop album sales fell 20.8% over 2017.  Overall album sales across all genres fell 17.7%.  Viewing just physical album sales, R&B/hip-hop plummeted 27.8%.  Overall physical album sales dropped 15.8%.
---
Featured image by The Come Up Show (CC by 2.0).