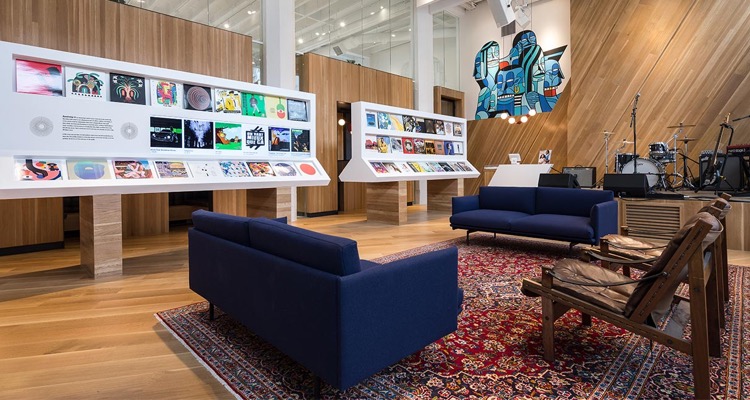 Vinyl sales have been rising in the United States for the past decade, riding a wave of nostalgia and genuine interest in the format.
Now, digital service Bandcamp is embracing the trend with a physical location.  The online platform is planning to open a physical store in Oakland this February.
The store will feature records that showcase the diversity of the Bandcamp platform, but don't expect a vast selection.
Only 99 LPs will be available in-store at any given time.  The records that appear will be swapped out on a regular basis for a fresh rotation.
Tapes and 7-inch records will come at a later date.
It's not entirely surprising to see Bandcamp promoting a vinyl store in California.  The platform saw a 54% rise in vinyl sales in 2017 and that trend has continued into 2019.
The Bandcamp platform offers 5 million albums online. The physical store will serve to showcase this talent to a new demographic.
Bandcamp also says it will have a stage for performances and music-focused community events.
The grand opening of the store will be kicked off with performances from some of Bandcamp's hottest artists.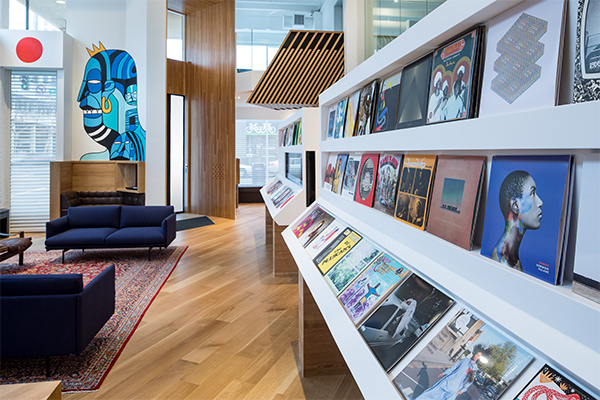 Labels like The Seshen, Jay Stone, n5MD, and Slumberland Records will be featured.  Bandcamp says the store will partner will local organizations like Oakland School for the Arts, Bay Area Girls Rock Camp, and Transgender Law Center for music-focused events.
The physical store will be located at 1901 Broadway, just steps away from a BART station for easy access.  The grand opening celebration starts on February 1st at 7 pm.
Bells Atlas, Sol Development, Queens D. Light, Jazz on the Sidewalk, and MJ's Brass Boppers will be performing at the grand opening.