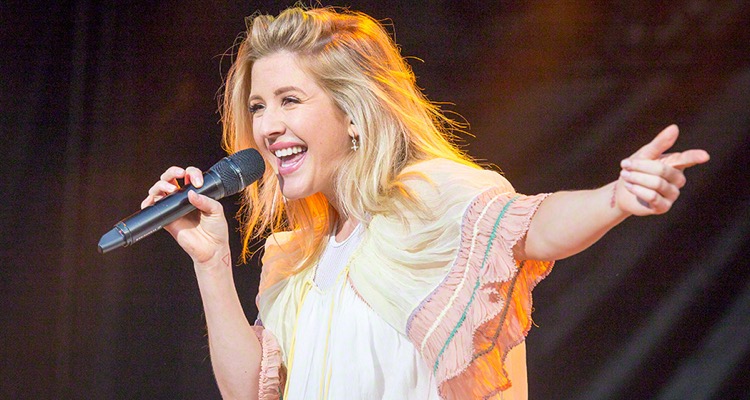 As the stink surrounding paid influencer endorsements for Fyre Festival grows, several UK celebrities have agreed to disclose if they have been paid to promote products on social media.
Singers Ellie Goulding and Rita Ora, models Alexa Chung, Iskra Lawrence and Rosie Huntington-Whiteley, and reality stars Millie Mackintosh, and Megan McKenna are all on board.
YouTubers including Zoe Sugg, Dina Torkia, and Jim Chapman have also volunteered to clearly disclose paid endorsements.
The rush of voluntary compliance comes after the Competition and Markets Authority (CMA) in Britain launched an investigation into social media stars.  Concerns were raised that these celebs weren't fully disclosing paid or rewarded endorsements — and effectively tricking followers (or worse).
Over in the U.S., social media endorsements must be clearly marked — by law.  Now, the question is whether a stricter UK-based regulatory environment will emerge, though influencers are hoping to soften any upcoming changes.  "The CMA opened its investigation into concerns that certain influencers were not clearly disclosing when they had been paid or incentivized to promote goods or services," the regulatory group recently declared.
"Audiences need to know when an influencer has been paid, incentivized or in any way rewarded to endorse, promote, or review a product or service, including whether a product or service was given or loaned to them for free.
"The CMA is now considering the role that platforms may play."
CMA CEO Andrea Coscelli says customers should be able to tell as soon as they look at a post if it is sponsored or not.
"You should be able to tell as soon as you look at a post if there is some form of payment or reward involved, so you can decide whether something is really worth spending your hard-earned money on."
CMA announced that it had sent several warning letters to other celebrities, asking them to review their practices.
With social media making such a huge impact on our society, CMA says it will look further into the roles and responsibilities of influencers.  The agency says several influencers and bloggers are now complying with their clear disclosure requirements.
Coscelli says the CMA will continue to monitor social media and make sure influencer posts are transparent when paid.
"It also sends a clear message to all influencers, brands, and businesses that they must be open and clear with their followers."
Exactly what role the Fyre Festival is playing in these developments is unclear.  But the spectacular crash of Fyre was fueled by major influencer endorsements, with virtually none disclosed as paid.  That motivated thousands of fans to spend inordinate amounts of money on the Festival, only to arrive at a makeshift camp of tents and wet mattresses.
The influencer army included the likes of Kendall Jenner (paid $250,000 for one post), Bella Hadid, Emily Ratajkowski, Hailey Baldwin, Elsa Hosk, Chanel Iman, Lais Ribeiro, Alessandra Ambrosio, Shanina Shaik, Nadine Leopold, Rose Bertram, Gizele Oliveira, and Hannah Ferguson, among others.
Ratajkowski was apparently the only influencer to include an #ad disclaimer in her Fyre Festival post; Hadid is the only person in the group to apologize to date.