Working for Spotify has its perks — especially in the middle of winter!
Spotify is currently hosting a pricey offsite meeting in Cancun, Mexico, with dozens or more executives and employees participating.
Of course, Cancun isn't usually associated with getting work done — unless that work involves repeatedly lifting rum cocktails.  But this offsite is reportedly focused on assembling content groups from various global offices.  Beyond that, we're not sure of the exact business purpose.
One Spotify executive referred to this as a 'Spotify Music Conference'.  Another source noted that the 'entire content org' at Spotify is attending the getaway.  Sounds like a lot of people.
There seems to be a strong Latin emphasis among the performers (more on that below), which makes sense given the location.  But at this stage, this looks like a broader global content and curator meet-up.
According to one source, the action is happening at the Ritz Carlton Cancun, which is surrounded on all sides by white-sand beaches and light blue waters.  According to the resort's website, room prices start at $439 a night for an 'Ocean View Guest Room,' and quickly climb to $1,329 a night for the spacious 'Club Master Suite'.
Every room in the Ritz Carlton Cancun features an expansive ocean view, with plenty of relaxing extras like private in-room whirlpools, 'exotic Mayan' massages, and 'Zac-xib bath elixirs' to complement placid swimming pools and oversized saunas.
The splashy offsite also features some well-known talent.
According to Spotify's head of content for Benelux Wilbert Mutsaers, reggaeton superstar Nicky Jam is among the performing slate.
"Nicky Jam…  just started playing at the @spotify music conference that is now being held in Cancun," Mutsaers tweeted Wednesday in Dutch.
Also playing at the 'conference' is ChocQuibTown, a Colombian hip hop group.
The group has already been slotted on a few choice Spotify playlists, though this exclusive performance could expand those placements considerably given the audience.
Here's a picture posted by the band itself, which identifies Cancun as the location and appears to be the same venue.  The floor pattern is exactly the same, and the ceiling design suggests that this performance is happening inside the hotel resort.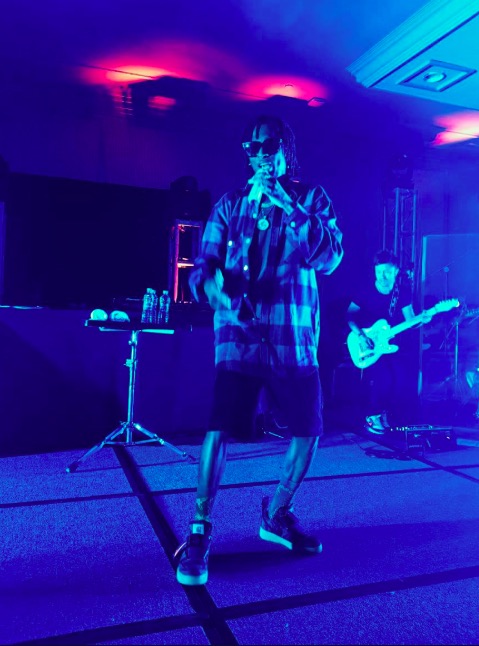 But those are just two of the acts we know about.  In all likelihood, there are plenty of other heavy-hitters playing this confab, especially given the huge amount of influence wielded by those in attendance.
Also in attendance is Mjeema Pickett, Spotify's global head of r&b/soul.
Pickett, a highly-influential curator for the platform, posted this serene video from her IG account, @ladyjeems.  The post further confirms details about the content-focused nature of the retreat.
The high-priced affair could raise some eyebrows, especially given Spotify's notoriously-low payouts and extreme annual losses.
The platform's bottom-scraping royalties are increasingly at odds with relatively lavish executive compensation packages, options, and perks like this one.
Investors and analysts have also become increasingly concerned with Spotify's extreme losses.
Spotify's recent IPO helped to mint several overnight billionaires, though the stock has been getting battered of late.  At one point, the company's stock was down 50% off its July peaks, with massive annual losses among the reasons for the exodus.
Analysts eventually started lowering their price estimates, though a recovery has been afoot.  Currently, the stock sits at $132, which represents a major recovery off of near-$100 bottoms in December.
---
Please share what you know!  Send confidential tips to [email protected].