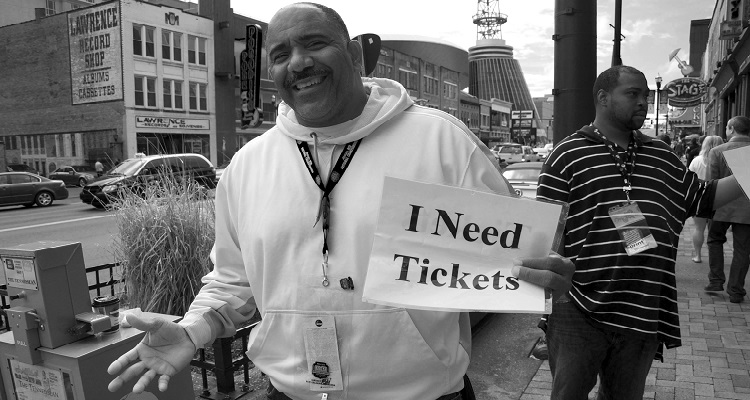 European regulators and courts continue to rule against secondary ticketing platforms.
BDKV has won its case against top secondary ticketing platform Ticketbande in Germany.
The Regional Court of Hanover has now prevented the platform from reselling tickets to events when prohibited by the recently-formed German promoters and lobbyist association.
In addition, the court has ruled that Ticketbande can no longer list tickets above 25% of the original price.  This behavior was deemed anti-competitive.
BDKV is a new association formed by two event and concert trade bodies – BDV and VDKD.
The German promoters association originally sought a court order restricting ticket sales on the platform.  BDKV argued a clause already existed barring ticket resales.  The court ruled that this clause also prohibits resale when a person's name isn't entered on the line of the actual ticket.
Ticketbande countered, questioning the effectiveness of actual online regulation.  Many large secondary ticketing platforms often argue that regulation will lead to scalpers using online forums, thus, removing any kind of consumer protection.
Speaking about the ruling, Dr. Johannes Ulbricht, an attorney for the association, explained,
"The verdict finally eliminates a crucial gray area in ticket sales.  It brings the organizers a great step further in the fight against the commercial secondary market ticketing trade…  It's also crucial that the secondary market ticket platform is fully liable in the event of a breach of the resale prohibition and cannot claim a fault on the seller's part."
Vowing to continue fighting overpriced ticket resales in the country, Jens Michow, President of BKDV, added,
"The Senate has examined the antitrust arguments and the submissions of the other side extremely carefully and has delivered a very satisfactory verdict."
The ruling comes on the heels of another victory against a major secondary ticketing platform in the country.
Last November, a German court barred Viagogo from selling Rammstein tickets in the country.  Viagogo has largely ignored the ruling thus far.
---
Featured image by jive667 (CC by 2.0).