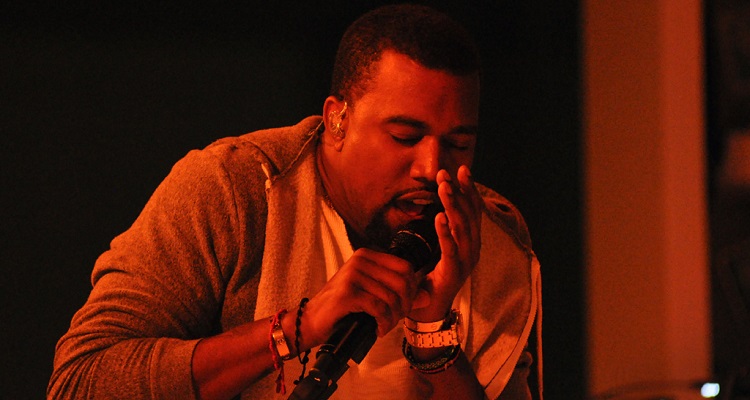 Three years ago, Kanye West released The Life of Pablo exclusively on Jay-Z's streaming music service, TIDAL.
Immediately after the release of his album, Kanye West went on Twitter to boldly proclaim the following.
"My album will never never never be on Apple.  And it will never be for sale…  You can only get it on TIDAL."
After the bold statement, Kanye's fans apparently took the statement seriously and signed up for the service.  TIDAL reportedly gained two million new subscribers, largely based on the exclusive album.
Yet, Kanye immediately went back on his word.  Just six weeks later, he made the album available on Apple Music, Spotify, and just about every other service.
The move angered many fans, especially Justin Baker-Rhett, who filed a lawsuit against Kanye and TIDAL.
Claiming damages, he alleged millions of fans (including himself) signed up for the service, believing they wouldn't have access to the album anywhere else.  According to Baker-Rhett, the new users added $84 million to TIDAL's bottom line.
Clearly regretting signing up for the service, he called the trick a "deceptive marketing ploy" that "fraudulently [induced] millions of American consumers into paying for Tidal's rescue."  The service remained on the brink of collapse, per the lawsuit.
Now, three years later, Kanye and TIDAL have reached an agreement with Baker-Rhett.
A quiet settlement.
According to a court filing, Kanye, TIDAL, and Baker-Rhett have quietly reached a settlement.
Financial terms of the agreement remain unknown.
As part of the settlement, Baker-Rhett has dismissed all claims, including the potential class-action lawsuit.  In addition, each party will pay for its own legal fees.
The document reads,
"[All parties] hereby stipulate and agree to the dismissal of Plaintiff's individual claims with prejudice and the putative class's claims without prejudice, with each party to bear its own attorney fees and costs."
Initially, Kanye had argued that he had kept his promise.  The project on Spotify, Apple Music, and other streaming music services 'was a different album.'  He had allegedly made changes to the material.  Kanye also argued multiple media outlets gave 'conflicting messages' about the album's exclusivity.  Some had said the exclusive deal would only last up to seven days.
Meanwhile, Jay-Z's beleaguered streaming service remains under federal investigation in Norway.  According to authorities, TIDAL may have willfully inflated plays for The Life of Pablo and Beyoncé's Lemonade to collect millions in royalties.
---
Featured image by Jason Persse (CC by 2.0).