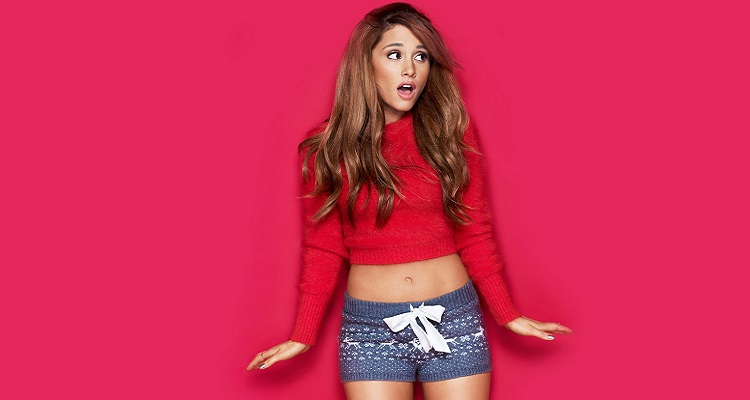 Which other major music stars will forego attending the Grammy Awards?
The Recording Academy has apparently offended a major music star just days before the Grammy Awards.
According to a new report, Ariana Grande has chosen not to attend the high-profile music event.
Inside sources said the pop singer felt 'insulted' after Grammy Awards producers told her she couldn't perform '7 Rings.'  Producers quickly reached a compromise with Grande, featuring her latest single instead as 'part of a medley.'  However, after they insisted on choosing the second song, Grande bowed out from the event altogether.
A source claimed Grammy producers hadn't imposed this rule on other performers.
Grammy producers faced a similar backstage meltdown last year.  Per reports trickling out of the gala, Recording Academy organizers refused to allow Lorde to perform a single from her nominated album, Melodrama. Instead, producers offered her an opportunity to perform during the Grammy tribute to Tom Petty, which she rejected.
The Grammy Awards have previously used Grande to promote the show.  She received nominations this year for Best Pop Vocal Performance and Best Pop Vocal Album.
In addition, other major stars may also skip this year's Grammys altogether.
Adding to another potentially colossal snub, Beyoncé and Jay-Z will likely skip the event.  The Recording Academy chose not to nominate The Carters' album for any major categories.  The couple earned just three nominations in lower-profile categories – R&B, urban contemporary, and music video.
As if that wasn't enough, DMN has also learned that Taylor Swift won't attend due to a scheduling conflict.  She is currently filming Cats, meaning she'll likely skip the BAFTA Awards as well.
Drake has previously criticized the Grammys, and hasn't attended the event since 2013.
Slamming the Recording Academy's awards show, the Toronto star said "they don't air the other rap awards on TV."
"I am apparently a rapper, even though 'Hotline Bling' is not a rap song.  The only category they can manage to fit me in is a rap category."
It also looks like Kanye West also won't attend — or at least not enthusiastically.  In a series of tweets lambasting the Grammy Awards, he wrote,
"Hi Grammys, this is the most important living artist talking.  Yes, I have a problem with the Grammys.  All artists have a problem with it and I'm going to fix it for us all starting right now."
The Recording Academy hasn't issued a statement over the backstage meltdown.  Neither have Grande's representatives.
---
Featured image by celebrityabc (CC by 2.0).