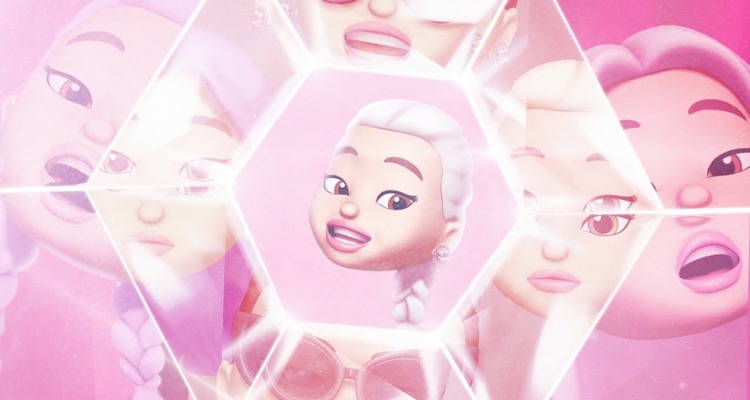 Looks like Ariana Grande's showing up to the Grammys after all — as an Apple 'memoji'.
Apple promoted its animoji technology during last year's Grammys with characters lip-syncing Childish Gambino and Migos. This year, the tech company is broadening its 'memoji' concept with professionally animated versions of several artists.
We got our first taste of the new memojis with several gigantic billboards.  The mega-displays went up in Los Angeles over the weekend, just in time for the Grammy Awards.  The billboards featured stars like Ariana Grande, Kacey Musgraves, and Shawn Mendes in a delightfully animated look (more on those here).
Now, Apple has revealed two Apple Music ads that will air during the Grammys, featuring more artists depicted as memojis.
Ariana Grande, Khalid, and Florida Georgia Line all make an appearance.
https://www.youtube.com/watch?v=Qgy6LaO3SB0
Memojis are captured by taking a picture of yourself with AI to create your likeness on the device.  All three Apple Music commercials note that the singer memojis were professionally animated, rather than letting the AI do all the work.
Memojis are supposed to be a riff on Snapchat's Bitmoji, which create a likeness of the user to share in chat.  They were introduced in iOS 12 and offer iOS users an animated likeness of themselves to share in iMessage.
It's a neat concept, but your memoji certainly won't be as well animated as these custom-designed memojis for artists.
https://www.youtube.com/watch?v=YxLCwfA1cLw
Apple is going all-out to associate Apple Music with the Grammys.
The billboards and commercials featuring some of the best singers will undoubtedly help. But will the Ariana Grande memoji commercial air now that she's officially dropped out of the Grammys?
A statement released by Grammys producer Ken Ehrlich said Grande backed out after she felt it was too late for her to put something together.
That truthiness didn't go over so well.
https://twitter.com/ArianaGrande/status/1093627215600734208
Grande clapped back at Ehrlich on Twitter by linking news reporting of his statement and saying, "I've kept my mouth shut, but now you're lying about me."
Grande says she backed out when "my creativity & self-expression was stifled by you." Grande didn't elaborate further, but wished Ehrlich well and said: "I hope the show is exactly what you want it to be and more."