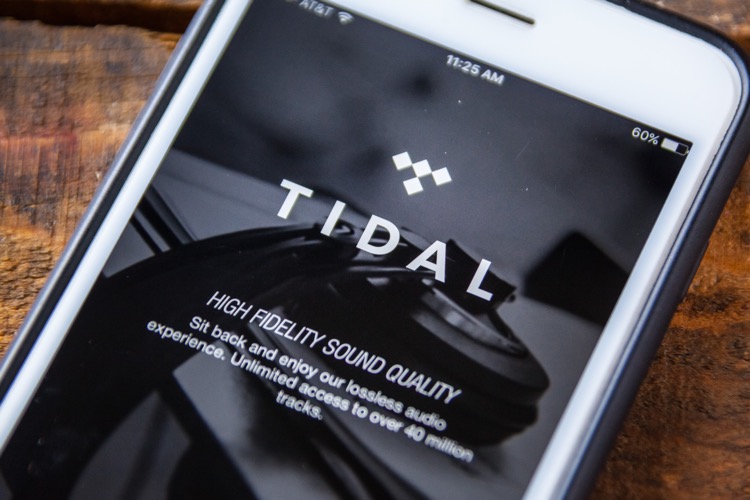 After Spotify received a huge backlash to its 'hateful conduct' policy, the company switched gears.  Now, Tidal's doing the same.
News broke last month that Spotify was testing a way to mute specific artists across playlists, chart lists, and even radio stations.
The feature debuted on the Spotify iOS app as part of a reversal of a previous decision in 2017 to not allow artists to be blocked.
Now, it appears as though Tidal will be following suit for its users with a new mute setting to block artists. Blocking an artist on Tidal removes them from appearing in the My Mix personalized playlists and track radio.
The only way to hear blocked songs or artists again is to unblock them.
Tidal appears to be giving users more control over the songs and artists in their music feed.  Earlier, Spotify received a huge backlash for removing XXXTentacion and R. Kelly's songs from the service.  In particular, Spotify faced serious blowback from rappers and the broader hip hop industry, and ultimately relented.
Blocking seems like another nice feature.  But this just adds to the critical data pile.  The specific artists being blocked now constitute important data, all of which can seriously impact a career.
Will Spotify and Tidal use large block numbers as justification for removing an artist from the platform entirely in the future?
Answer: probably.  Though some of the most successful artists are also the most polarizing.  So this will be some tricky data.
Meanwhile, Tidal is also under criminal investigation in Norway over inflated streaming numbers. Norway's economic crimes unit is investigating after a local news report said Tidal touted higher streaming numbers for artists like Beyoncé and Kanye West.