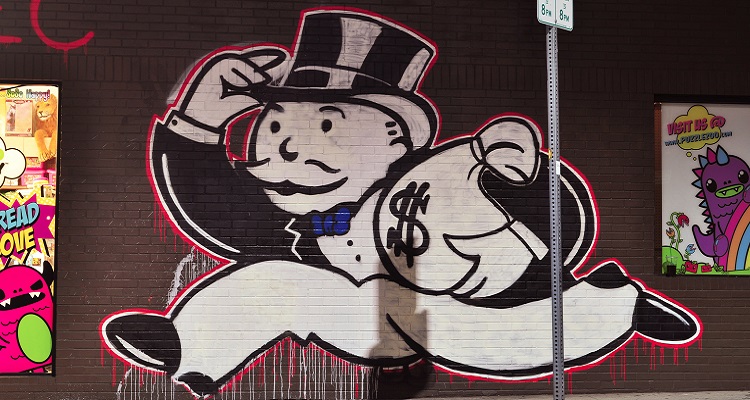 Like Chicago before it, Georgia wants to cash in with a serious tax on streaming services and digital purchases.
Several years ago, in an attempt to cash in on the growing consumption of streaming technology, the city of Chicago passed a controversial tax.
Dubbed the 'Netflix tax,' the city's new amusement tax tacked on an additional 9% to streaming subscriptions and online purchases.  The service list included Netflix, Apple Music, Spotify, and the Apple App Store, among many others.
People who live and work in Chicago now forcibly pay the unconstitutional charge to local lawmakers.
Taking the city to court last summer, Apple called the tax "illegal and discriminatory."  The charge openly violated the 1998 Internet Tax Freedom Act (IFTA).  The IFTA prevents local and state governments from imposing a discriminatory tax on electronic commerce.
In addition, residents and workers never voted on the charge.
Now, Georgia may soon pass a similar tax on consumers.
Et tu, Georgia?
According to a new report, legislators in Georgia have now considered enacting a new 4% tax on digital video, books, music, and games.
The new tax could range from mere pennies to several dollars, depending on the service purchased.
Lawmakers claim the tax would raise money to fund internet projects in the state's poorest, rural areas.  A study from the University of Georgia shows only 16% of the state – 638,000 households – lack access to internet with speeds of at least 25 megabits per second.
Strongly supporting the initiative, Jay Powell, a State Representative and Chairman of the House Rules Committee, lambasted Georgian consumers.  They've readily avoided paying sales taxes on digital producers.  Citing one example, Powell claims a physical book remains subject to taxes while an e-book doesn't.
According to Powell, the proposed digital services tax would generate up to $48 million by 2021.  In 2024, that number would increase up to $310 million.
Lobbying for the bill, he added,
"We are all part of the same state, and we help each other.  If Atlanta benefits, then the rest of Georgia benefits.  If the rural section of Georgia benefits, then Atlanta benefits.  We're all in it together."
Yet, don't expect Powell to gain much support for the idea.  A separate study revealed 66% of Georgians remain staunchly opposed to a digital tax just to fund rural internet.
Speaking out against the proposed bill, Senator Steve Gooch said,
"We should exhaust all options and review our existing tax framework for internet, telephone, broadband and satellite services before making any decisions."
Georgians ruled against a similar digital tax plan last year.
Undeterred by the defeat, House lawmakers reportedly plan to introduce the measure to the Georgia Legislature soon.  However, under current state law, no guarantee exists that the money would actually fund rural internet projects.
---
Featured image by aisletwentytwo (CC by 2.0).