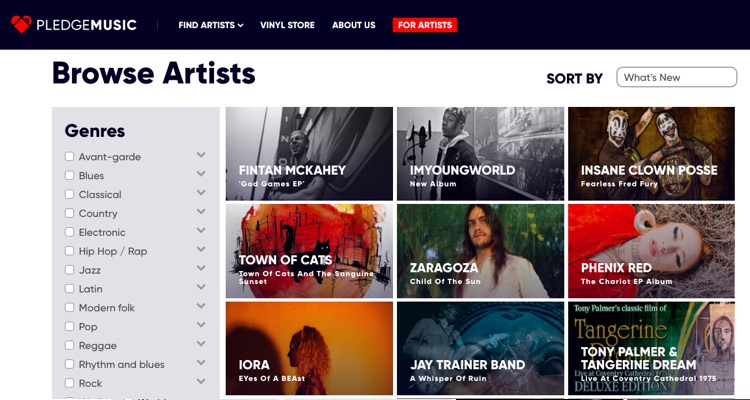 More than a week after suspending all crowdfunding campaigns, PledgeMusic remains silent about what's going on.
PledgeMusic has been promising since the summer of 2018 that it would make back payments to artists.
Benji Rogers, the co-founder of PledgeMusic, recently returned to the company to help sort out the whole mess.  Rogers' return included a blog post in which he promised to help shape up the floundering crowdfunding company.
A week ago, the platform suspended all crowdfunding campaigns on the service.  These campaigns remain suspended with thousands of musicians owed tens of thousands of dollars in funds pledged by their music fans.
We've heard one account of a payment actually being made — or partially made.  But overall, it looks like payments are totally frozen.
Fans can no longer contribute to any music campaign that is available on PledgeMusic.
Instead, users are greeted with a pop-up that says, "Unfortunately, PledgeMusic has suspended pledges on all active campaigns and will look to resume them shortly. Thanks for your patience."
With those campaigns suspended more than a week ago, PledgeMusic has been radio silent about the issue.
Rumors have suggested that the start-up is seeking a cash infusion or an acquisition opportunity to save itself.
No emails requesting comment on the issue have been answered.  The company won't reveal any details about possible acquisitions, which suggests that nobody is lining up to purchase this stinker.
The British Musicians' Union has taken a stance against the company and urged its artists to use more reputable platforms. Rogers has asked angry fans and musicians to stop venting their anger at the company.
"I must ask you to please stop abusing the customer service & campaigns teams. They're music fans like you and are some of the most dedicated people I know."
More as this develops.