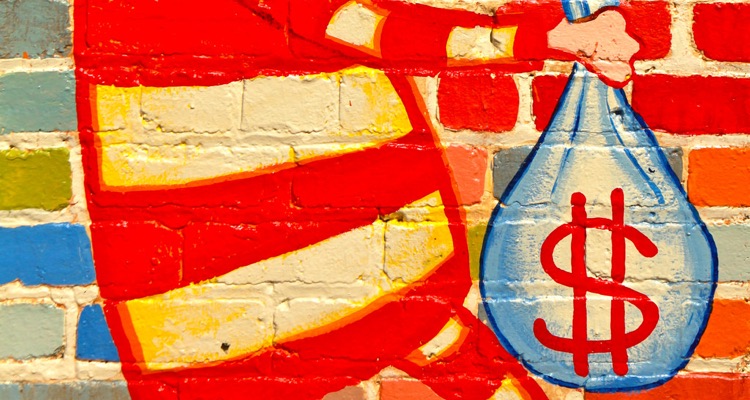 So, when will PledgeMusic finally pay the money it owes artists and fans?  Probably never, it seems, as the company takes another step toward closing its doors for good.
PledgeMusic has made the same promise to independent artists before.
Last summer, the crowdfunding platform vowed to pay artists within 90 days.
90 days came and passed, with very few artists receiving a dime from the company.
In an effort to turn things around, Benji Rogers returned to the company he co-founded.
That seems to have made things only worse.
Instead of addressing the issue with artists, the crowdfunding platform merely blamed 'a transition in payment platforms.'  Rogers' company also repeated the same empty promise.
"It is our expectation that payments will be brought current within the next 90 days."
Then, after an extensive talk with the British Musicians' Union, the latter pleaded with artists to use a more reputable platform.
Hinting at the possibility of legal action in the near future, the union told artists,
"The MU has been aware for some time that musicians who have launched campaigns on the crowdfunding platform, PledgeMusic, are owed outstanding monies.  We have today met with [the company] and they have assured us that the outstanding payments will be brought up to date within the next 90 days.

"This is far from satisfactory, but at this time we believe that any legal action against Pledge may be counter-productive."
Now, the crowdfunding platform has published another statement.
Does a non-statement count as a statement?
Sharing an 'update' for artists, PledgeMusic has disabled social media requests for help.
The company shared a link to its own website, instead, stating,
"To all who have been affected by the issues at PledgeMusic we wanted to let you know that the best way to contact us at this time is via this link:

".

"This will ensure that your inquiry will be linked to your account on the site, logged, and ticketed."
Yet, purposefully turning a deaf ear to artists who complain on social media, the company stated,
"Any communication outside of this channel will not be tracked and therefore issues will take longer to get to and be harder to resolve."
The company also stated that its updates system remains 'operational.'
While some users reported glitches with the system, PledgeMusic merely dismissed their complaints.
"Some of you may have experienced a glitch with the updates system which is being looked into.  It was not, however, and will not be switched off."
The crowdfunding platform added artists can continue downloading their fan data.
Issuing another apology, PledgeMusic remained silent about when artists can expect payments.
"We're deeply sorry for what you are going through and are working around the clock to resolve any and all outstanding issues."
Oddly enough, the 'apology' links to multiple 'active' campaigns.  Yet, clicking on the 'Order Now' button will link users to another hollow apology from the platform.
"Dear Fans,

Unfortunately, [the platform] has suspended pledges on all active campaigns and will look to resume them shortly.

Thanks for your patience.

Sincerely, PledgeMusic."
---
Featured image by torbakhopper (CC by 2.0).