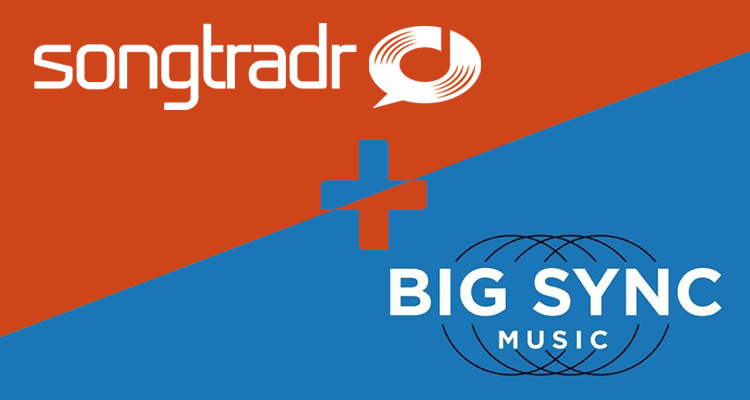 Songtradr acquires largest sync music agency in the world, Big Sync Music.
The once-marginalized synchronization space is now getting seriously rattled — with far bigger opportunities ahead for both artists and brands.
Heading into this acquisition by Songtradr, the London-based Big Sync Music Ltd. was the largest buyer of licensed music for brands.  In fact, it was virtually created by brands: among the co-founders is Unilever Ventures, the venture capital arm of Unilever, which is now becoming a minority shareholder in Songtradr.
Big Sync's client list says the rest, with names like Dove, Knorr, Magnum, AXE, Johnnie Walker, Samsung, Amazon and Lipton among the companies tapping Big Sync's musical-matching expertise. Throughout, the prevailing idea behind Big Sync was to properly service brands with a brand-based mentality, instead of the more prevalent process involving outside sync agencies, labels, and other groups.
In the meantime, Songtradr has been attacking the sync space's notorious fragmentation to create an understandable platform. The platform pairs artists and music rights owners with brands, advertisers, TV networks, film and other media, greatly expanding on the capabilities of sync agencies and independent dealmakers.
The recent acquisition brings a strong class of buying brands into Songtradr's platform.
"Big Sync's global footprint working with major international brands combined with Songtradr's technology and our growing community of artists, creates an unparalleled music licensing solution for all parties," Songtradr founder and CEO Paul Wiltshire told DMN.
But the real win will come from a data-focused matching approach, which Songtradr has been rapidly assembling and refining. "Songtradr's data and technology infrastructure also allows Big Sync to match a brand's target product audience with data-matched selections of music," remarked Big Sync CEO and co-founder Dominic Caisley.
"Combining this data intelligence with our teams' music supervision experience is a game changer and will provide our clients a more efficient and transparent service."
Instead of solely relying on data, the Songtradr+Big Sync model employs a smarter human+machine approach. That enables better human curation aided by data, and ultimately smarter matches against demographics — all of which goes way beyond gut calls and personal preferences.
According to Songtradr, a smarter, data-informed matching process is a big new frontier for the sync space and broader music industry. At present, the company boasts 400,000 artists and catalogs from more than 190 countries, with real-time data intelligence actively being fed by streaming platforms, social media, and other sources.