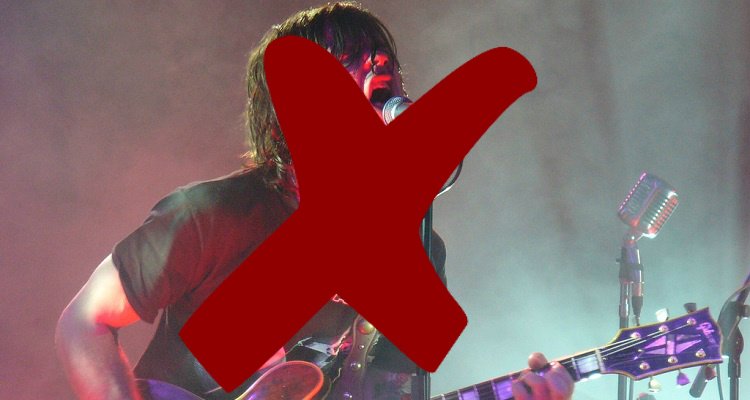 Things haven't been going well for Ryan Adams as of late.
Following a devastating New York Times report, including allegations of underage sex with a 14-year-old girl, musicians have quickly distanced themselves from the singer/songwriter.
Speaking about her ex-husband, Mandy Moore, for example, praised the women who spoke out against Adams' behavior and urged more to come forward.
"Speaking your truth can be painful and triggering, but it's always worth it.

"My heart is with all women who have suffered any sort of trauma or abuse.  You are seen and heard.  #sisterhoodforever."
Singer/songwriter Phoebe Bridges, who dropped her debut record on his label, also described her relationship with Adams as abusive.
Then, multiple guitar, amp, and pedal companies readily dropped Adams.
Walrus Audio, for example, confirmed it will no longer sell its Defcon4 pedal featuring his name.  Rebranding its signature pedal featuring Adams, JHS Pedal has also distanced itself from the now-beleaguered singer/songwriter.  In addition, Benson Adams confirmed that it will no longer release its upcoming Ryan Adams signature amp.
Then, Pax-Am, his label, indefinitely delayed the release of Adams' upcoming album, Big Colors.  Pax-Am has a distribution deal with Universal Music Group (UMG).
Finally, the FBI confirmed that its Crimes Against Children team has taken the first steps in launching a criminal investigation into Adams' behavior.  Over a nine-month period, the singer/songwriter reportedly sent Ava over 3,000 text messages.  These included explicit photographs.  Adams allegedly also exposed himself during phone sex sessions on Skype.
So, can anything get worse for Adams?
Yes.  Yes, it can.
Silencing Ryan Adams.
Adams has strongly questioned the accusations, though Adult Album Alternative radio stations across the US have reportedly dropped the singer from rotation.
John Schoenberger, Triple A Editor at All Access, explained,
"Stations are quietly dropping him from their playlists.  They're not making any public statements because of the legal ramifications."
Adams was previously featured on Alternative playlists following the success of 'New York, New York' and 'Lucky Now.'
Confirming Schoenberger's statement, Rita Houston, Program Director at WFUV, a Triple A station, merely said,
"Thanks for reaching out to me on this… but going to pass on this topic."
Radio stations have also reduced the daily plays of Adams' latest single, 'F—k The Rain'.  According to Variety, the single has gone from 54 daily spins to just 7, mostly during the overnight hours.
Gary Kraen, Vice President of Operations and Programming at WRLT Lightning 100 in Nashville, confirmed that the station has only slowed down plays of Adams' back catalog.
"We're putting off making any major changes until we get more information.  Right now, I can't let my jocks front- or back-announce a Ryan Adams track.  We will monitor any listener backlash."
Jeff Penfield, KCSN's Assistant Program Director and Director of Digital Integration, simply explained,
"We were playing it, but no more."
Prior to the article's publication, Penfield said the popular Los Angeles station played Adams' latest single up to 20 times a week.
"Our station is all about encouraging and helping develop artists.

"Aside from all the terrible ways he was treating women, add on the fact he was keeping them from having successful careers…  That just speaks to who we are as a station in supporting musicians.  If he has made them feel so bad about themselves that they don't feel like performing or creating music, that just runs counter to who we are."
He added the station may later revisit its decision once "more facts emerge."
Stating KCSN remains a "public radio station that supports the arts," Penfield concluded,
"We can live without Ryan Adams' music on our station for now.  It's not the right time to play Ryan Adams.  This was not an easy decision, but we've had relationships with many of the parties involved.  We're right in the middle of this."
---
Original featured image by 6tee zeven (CC by 2.0).