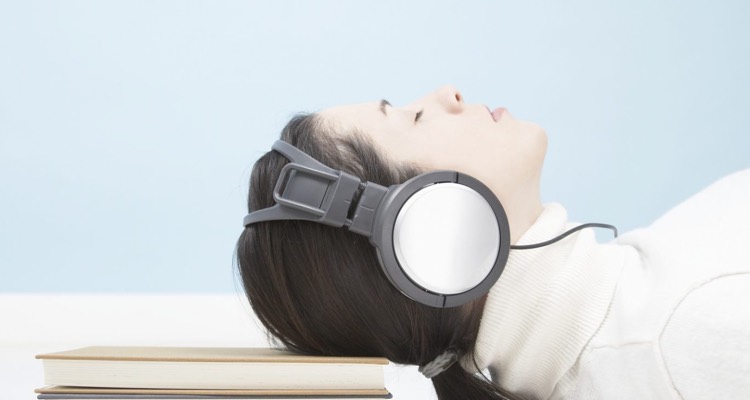 Spotify is highlighting its Word category, a section that houses everything from audiobooks to poetry and guided meditations.
Word is a category bucket for everything spoken on Spotify — with no accompanying music.
With Spotify's renewed focus on podcasts and other spoken word content, the streaming giant seems to be trying to appeal to the same demographic subscribed to Audible.
The Word category on Spotify has a diverse catalog of written works from several periods throughout history.
The Mythologies playlist features descriptions of several prominent gods and figures in Greek mythology and beyond. Poetry fans can check out The Beats playlist with readings from some of the best minds of the beat generation.
There are even audio courses available to learn new languages like Spanish, French, Italian, and Chinese. For a chilling audiovisual experience, Spotify listeners can check out The Minefield Girl playlist by Sofia Ek, which is an audiovisual book about her journey in Gaddafi's Libya.
These curated spoken word experiences represent a totally different foray for Spotify.  And part of a serious ambition towards audio domination — of which music is just a subset.  Those ambitions became glaringly clear earlier this month, when Spotify dropped more than $300 million on two podcasting companies.
But that's just one part of this puzzle, with audiobook and spoken word content another huge prize.
And this goes into every category imaginable.  For example, yoga was a growing fitness genre on Spotify last year, too.  Two of the topped streamed meditation pieces were guided meditation segments for deep relaxation. Children's books like Beauty and the Beast and Rudyard Kipling stories also topped the spoken-word recordings chart.
Spotify says the Word category sees the most attention from listeners who are 55 and up.
That coincides with reports that audiobook listeners tend to trend on the older side, with 45+ demographics making up the most significant percentage of listeners.
Spotify has expanded its offering with an Audiobooks playlist that mostly features classic novels like The Great Gatsby and Pride and Prejudice.
Right now, audiobooks tend to be sold like albums, not streaming fare.  But if Spotify's expansion with podcasts and spoken-word content continues, could we see a new rival to Audible's subscription service?
Right now, Audible is one of the only competitors to offer digital audiobook access at a reasonable price. Most audiobooks cost upwards of $40 per book, but Amazon gives subscribers one book a month for $12.99 regardless of its purchase price.
As Spotify continues to add more spoken-word content to its catalog, perhaps we'll see more modern works available from publishers.