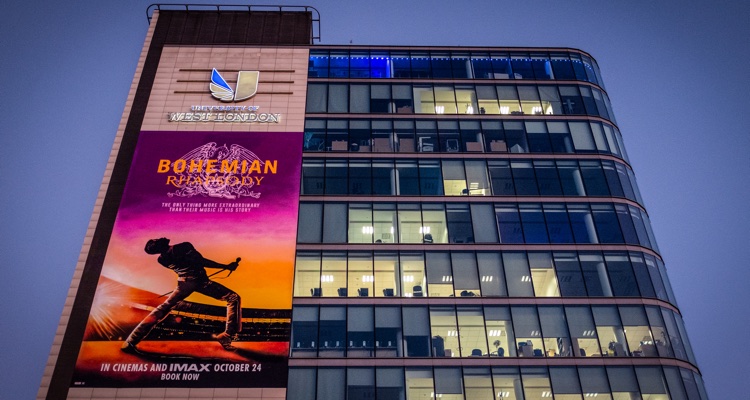 In an unexpected move, the Chinese government has granted Queen biopic Bohemian Rhapsody approval for a limited release.  But key scenes will probably be nixed.
While the film has garnered considerable praise in the United States, earning Rami Malek the Oscar for best actor, in addition to many other accolades, the movie's release in China is a surprising move given their previous censorship of works featuring LGBTQ+ characters.
In the wake of the announcement, many Chinese viewers are skeptical that the Chinese release will do justice to the film's original themes.  In a widely criticized move, Mango TV, a popular Chinese television channel, replaced the words "gay man" with "special group" in its coverage of Malek's Oscar acceptance speech.
In addition, sources at The Hollywood Reporter indicated that up to one minute of content will be cut from the Chinese release, including several scenes in which Malek's Mercury kisses another male character.
The Chinese government has a history of censoring LGBTQ+ content.
Call Me By Your Name, another Oscar-winning work featuring LGBTQ+ characters, was scheduled for a showing at the Beijing International Film Festival in 2018, but was suddenly pulled before its release. LGBTQ+ content is also officially banned from being shown on television.
As China seeks to become the world's largest box-office market by 2022, however, they may continue to look to films like Bohemian Rhapsody to meet quota.  In 2018, the Chinese government approved 41 foreign films for Chinese release, seven more than the original 34-film target, in an attempt to boost box-office sales.
The changing climate surrounding foreign films in China may be a significant contributor in the government's decision to release the film.
Bohemian Rhapsody was officially slated for a limited release by China's NAAC (National Alliance for Arthouse Cinema), an institution founded in 2016 to promote "arthouse" films.  The expected release date is March 22nd.