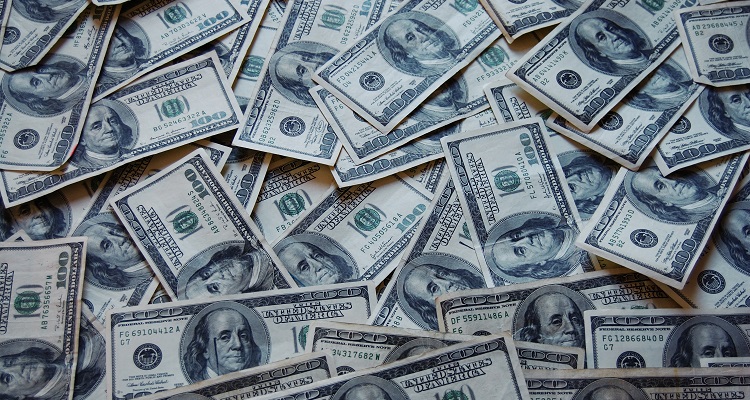 For the first time since 1986, CD sales brought in less than a billion dollars.
For the third straight year in a row, the music industry in the US has posted double-digit growth.
That's according to a new report from the Recording Industry Association of America (RIAA).
Breaking down key findings in the Year-End 2018 Report, the influential trade organization found recorded music revenue reached $9.8 billion.  That's up 12% year-over-year.
Revenue from streaming music services increased 30%, reaching $7.4 billion.  Streaming alone contributed 75% of total revenue in 2018.  According to the RIAA, the medium accounted "for virtually all the revenue growth" last year.
Paid subscription streaming remained the biggest driver of increased revenue for the American music industry at $4.7 billion, up 33% over 2017.  For the first time, streaming accounted for more than half of total recorded music revenue for 2018.
The streaming category includes paid and ad-supported streaming music services, and streaming radio services, including those which distribute revenue through SoundExchange (Pandora, SiriusXM, etc.).
In addition, last year, all streaming services – including Spotify, Apple Music, Amazon Music, and TIDAL, among others – reached over 50 million subscriptions in the US.  The average number of paid subscriptions grew 42% over 2017.  On average, the RIAA tracked more than one million new subscriptions added each month.
Revenue from ad-supported streaming services (YouTube, Vevo, Spotify) grew 15% to $760 million.  This is a slower growth rate than other streaming music formats.  In total, American listeners streamed more than 400 billion ad-supported songs, more than a third of an estimated 1.2 trillion streams.  Ad-supported services, however, contributed just 8% of the music industry's total recorded music revenue.
Revenue from digital and customized radio services (Pandora, SiriusXM, iHeartRadio) grew 32% to $1.2 billion.  This marks the first time revenue from this category exceeded $1 billion.
Digital downloads continued on their downward spiral into obscurity.  For the sixth consecutive year, the medium declined, this time to $1 billion in 2018.  Permanent downloads plummeted 25% to $500 million.  Individual track sales fell 28% to $490 million.  Downloads only accounted for 11% of overall revenue last year, down 42% from 2013.
Physical sales also continued to decline.  Revenue from shipments of physical products plummeted 23% to $1.2 billion.  CD sales fell 34% to $698 million.  This figure marks the first time that CDs brought in less than a billion dollars since 1986.
Vinyl, however, continues on the rise.  Revenue from vinyl albums jumped 8% to $419 million.  This marks the highest level of vinyl sales since 1988.  Breaking down physical sales, vinyl comprised more than a third of revenue from physical formats.
You can view the complete report below.
---
Featured image by Jericho (CC by 3.0).