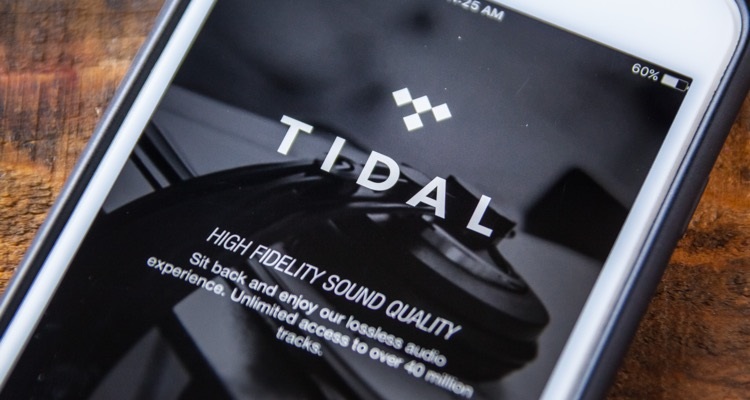 With MQA now available for TIDAL Hi-Fi subscribers on iOS, will more people sign-up for Jay-Z's beleaguered streaming music service?
Several years ago, Jay-Z's streaming music service, TIDAL, promised supra-CD streaming quality.  The company then quietly introduced MQA (Master Quality Authenticated) streaming.
The MQA file format delivers deep-range, hi-res audio in a small streaming package.
Last year, the Merlin Network struck a deal with MQA.  Certified by the RIAA, MQA already has long-standing deals with the big three – Universal Music Group, Sony Music Entertainment, and Warner Music Group.
The service uses a 'music origami' process to convert large 24-bit files into formats compatible with streaming services and music devices without a loss of quality.  An MQA music file will usually play at better-than-CD-quality.
Tidal costs $9.99, the same as other streamers.  Its Hi-Fi service costs $19.99.  Despite MQA now being offered by hardware partners – Onkyo, Technics, Bluesound, Meridian, and Pioneer, among others – consumers often can't tell the difference between a high-quality audio file and a standard one.
In an effort to attract more consumers to its service, however, TIDAL unveiled MQA recordings for Hi-Fi subscribers on Android in January.  Previously, only desktop apps could use the option.
Yet, the feature was missing from one key mobile operating system – iOS.
Now, TIDAL has finally made the high-quality file format available for iPhone and iPad users.
MQA finally rolls out on iOS.  But, will consumers notice the difference?
As explained earlier, though MQA delivers high-quality streaming, most consumers can't tell the difference.
Frankly speaking, high-fidelity also hasn't caught on in the music industry.
Why?  One word – price.
Most consumers prefer to pay $9.99 over $19.99.  Ultimately, the price point remains a high consumer barrier for high-fidelity streaming, making the option a niche for audio buffs.
Yet, that hasn't stopped TIDAL from rolling out the feature to more users.
On Monday, the streaming music service quietly unveiled MQA for Hi-Fi subscribers on iPhones and iPads.
According to TIDAL, MQA files – 96 kHz / 24 bit – aren't bigger than regular Hi-Fi streaming.  Yet, the option to stream master quality recordings requires smartphones and tablets with specialized decoding chips.
Last January, the company revealed it now offers 165,000 tracks in the MQA format.  Yet, will the $19.99 price point continue to dissuade most consumers from trying TIDAL Hi-Fi?
Yes.  Yes, it probably will.
---