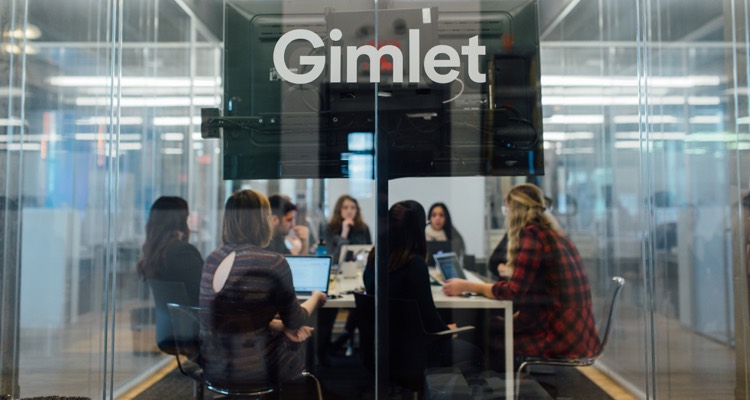 Just one month after Spotify acquired podcast platform Gimlet Media for a reported $230 million, the company's employees have announced their intention to unionize.
We've heard of serious problems happening after major acquisitions.  But this one is a bit strange — and happening just weeks after Spotify spent nearly a quarter billion dollars on Gimlet.
As far as we know, this is the first known case of unionization in the podcasting industry.  And a strange turn of events following Spotify's high-priced acquisition.
Gimlet's staff includes more than 80 people, including reporters, editors, hosts, producers and engineers.  This is the group behind popular podcasts such as 'Reply All,' and a majority of Gimlet's employees have reportedly signed union cards.
They've also called on Spotify to recognize the Writers Guild as their collective bargaining representative.
In a statement subsequently issued, the employee group insisted that Spotify's acquisition of Gimlet proves that the company is no longer some fledgling startup.  Instead, it's now part of a large corporation, and because of this, they want the protections a union can offer.
Gimlet's employees are joining the Writers Guild of America, East (WGAE), but the union will not cover certain types of employees, such as managers, salespeople and those involved with marketing. They will only cover editorial and branded employees.
But wait… isn't Gimlet part of Spotify now?
That was the whole point of the $230 million-plus acquisition.  But after the deal was closed, Spotify indicated that Gimlet would remain an independent entity, and the company will still maintain its current offices in Brooklyn, New York.
Spotify further equated its relationship to Gimlet as being similar to the relationship Disney currently has with both Marvel Comics and Pixar. In essence, Gimlet will operate as a studio under Spotify's parentage.
Still, the introduction of a union raises some prickly questions.  After all, if Gimlet editors are union, should Spotify playlist creators be union, as well?
As part of their official statement, Gimlet's staff indicated that, through collective bargaining, they are seeking a contract that offers a number of conditions.  These include defined salary bands, transparent and consistent descriptions of jobs, the means to fairly protect the intellectual property rights of employees, input toward important corporate decisions as well as clear and equitable policies and procedures.
So far, Spotify has not responded to the news. Also, a spokesperson for Gimlet said only that the WGAE had sent them a formal notice, which they intend to review.