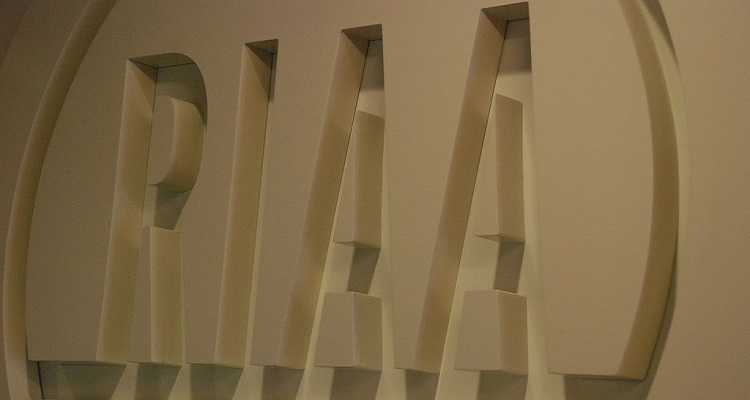 The RIAA is fighting back after an embarrassing defeat at the hands of stream-ripper FLVTO.biz.
The Recording Industry Association of America (RIAA) is now blasting a federal judge that ruled in favor of YouTube stream-rippers FLVTO.biz and 2conv.com in January.  In a sharply-worded appeal, the RIAA's hired attorneys sharply criticized U.S. District Court judge Claude M. Hilton, who ruled that the RIAA and its major label clients simply lacked proper jurisdiction in the case.
The RIAA's target has been Tofig Kurbanov, who operates both FLVTO.biz and 2conv.com from Rostov-on-Don, Russia.  In a tactical blunder, the RIAA and law firm Jenner & Block LLP filed suit against Kurbanov in the U.S. District Court for the Eastern District of Virginia, largely based on locational convenience to the RIAA's Washington, D.C. headquarters and the court's reputation for 'rocket docket' case turnarounds.
The cocksure move was designed to draw a quick and paralyzing victory against both sites.  Instead, the move rapidly backfired, resulting in a decisive victory for Kurbanov.
Prior to filing the case in August of 2018, the RIAA seemed unsure if Kurbanov was a real person.  They even filed suit against various 'John Does,' while pushing to 'serve' Kurbanov by email.  That was part of a strategy that counted on a no-show — and a sweeping victory — though Kurbanov not only responded, he aggressively fought back with a legal armada of his own.
The result was a quick victory on jurisdictional grounds, not only in Virginia but in any US-based court.   Accordingly, the RIAA, Jenner & Block, and its major label constituents are currently fighting to keep this case alive — in Virginia or any other US-based courtroom.
In an appeal filed this week, part of the return volley included a sharp denunciation of Hilton's legal logic and its broader implications for internet piracy.
"That was an error," Jenner & Block attorneys blasted in an appeal with the Fourth Circuit Court of Appeals.  "There is nothing  random, fortuitous, or attenuated about appellee's contacts with Virginia or with the United  States."
"The district court's decision gives carte blanche to Internet pirates to set up shop outside of the United States, safe in the knowledge that they are effectively immune from the reach of U.S. courts seeking to vindicate the rights of U.S. plaintiffs for violations of U.S. copyright law, even as they cater to U.S. users," the appeal states.
In its counter-argument, Jenner & Block noted that Kurbanov was certainly targeting American users.  "Appellee's websites operate on a massive scale in Virginia and the United States as a whole, and appellee has taken steps specifically to exploit these markets."
"That was an error. There is nothing  random, fortuitous, or attenuated about appellee's contacts with Virginia or with the  United  States."
But in his decision, Hilton noted that both FLVTO.biz and 2conv.com are global sites, with little direct connection to the US state of Virginia.  While both sites employ geo-targeted advertising, Hilton agreed with the defendants that little interaction existed with Virginia users, even though the sites are available and trafficked by Virginia residents.
Initially, Kurbanov's attorneys suggested a shift to California as a more appropriate venue.  According to Kurbanov's defense, that would make more sense given that YouTube (which is not a defendant in this case) is headquartered in Northern California, and major labels like Universal Music Group (which is most definitely a plaintiff) is headquartered in Los Angeles.
But Hilton ruled that no US-based courtroom made sense for this case, given the serious jurisdictional problems.
Firing back, the RIAA and Jenner & Block pointed to specific steps undertaken by Kurbanov to exploit the American market.  That includes a site registration with GoDaddy.com, a US-based company, and a registration with a DMCA agent with the U.S. Copyright Office.  Kurbanov also brokered with Advertise.com, a company based in Sherman Oaks, California, and even tapped into the colocation services of Amazon Web Services, also a US-based company.
All of that suggests involvement with the American market.  But the arguments in favor of Virginia as the proper venue remain tenuous.
Interestingly, Kurbanov himself was unable to appear in the U.S. District Court in Virginia, simply because he lacked a US passport.  In fact, the defendant has never set foot in the United States, though Kurbanov operated via multiple law firms to counteract the RIAA's case.
"[Kurbanov] cannot seriously contend that he lacks 'fair warning' that he might be sued in U.S. courts under U.S. law when he violates U.S. copyrights by transmitting hundreds of millions of infringing files to U.S. devices on U.S. soil, and then profits from ads targeted to his U.S. customer base," the RIAA's attorneys retorted in the appeal.
Leading the DC-based Jenner & Block team are attorneys Ian Heath Gershengorn, Ishan K. Bhabha, Alison I. Stein, and Jonathan A. Langlinais.  The Recording Industry Association of America represents major labels Universal Music Group, Warner Music Group, and Sony Music Entertainment, as well as their large array of sub-labels, distribution entities, and other properties.