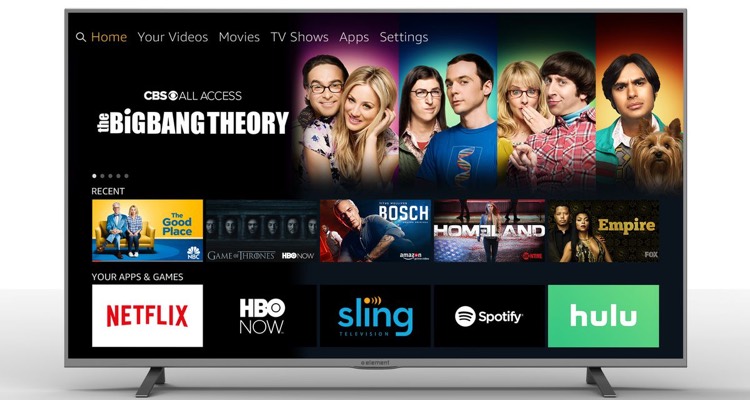 When Apple Music launched on Android, it caused something of a stir in the tech community.
But with its renewed focus on offering services to multiple ecosystems, Apple has now launched Apple Music support for Amazon's Fire TV devices. That's great news for anyone who uses Apple Music but prefers Alexa to Apple's HomePod solution.
How to use Apple Music on Amazon Fire TV
You need to have the Apple Music skill enabled on your device to use this feature.  If you already have an Echo device with the Apple Music skill enabled, you don't need to repeat these steps for your Fire TV.  If not, read on to find out how to enable the skill.
1. Open the Alexa app on your smart device
2. Tap on "Skills and Games"
3. Find the Apple Music skill by searching
4. Tap "Enable to Use" to install the skill
5. Sign in to your Apple Music account to link
6. Ask for any song using voice control on Fire TV
Now you can ask for any song or playlist using Amazon Fire TV's voice control, and it will play from your Apple Music account. Pretty nifty, huh? It's 2019, and we're finally getting cross-device integration for services that should be available anywhere.
Thanks for joining the future, Apple!
Sarcasm aside, this likely is part of Apple's strategy to address Spotify's complaints about its closed ecosystem.
Spotify argues that the 30% commission taken from sales on in-app purchases only enriches Apple.  Spotify further complains that Apple Music has an unfair advantage by charging competitors a commission fee when Apple Music has no such overhead.
By supporting new platforms and making Apple Music accessible with competitors products, Apple can better defend itself against these complaints. In part, Apple addressed Spotify's complaints by stating that Spotify wants all the benefits of a free app without being free.