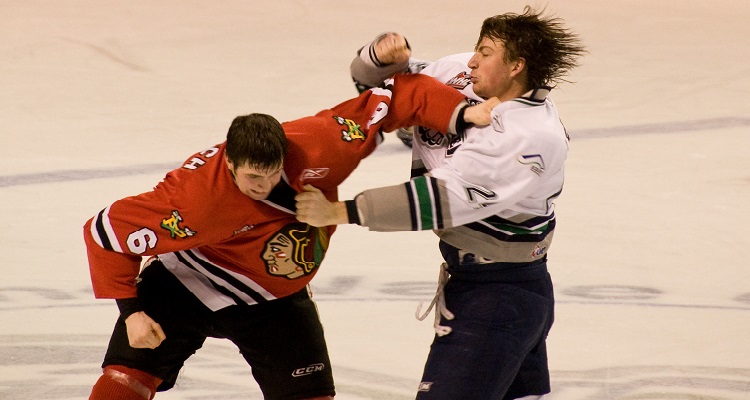 According to Apple, Spotify wants all the benefits of the App Store without giving anything back.
Two days ago, Spotify confirmed a major antitrust filing in the European Union.
According to the streaming music giant, Apple unfairly stifles creativity and innovation on the App Store.
In a blog post, Spotify's CEO, Daniel Ek, outlined three petitions his company has made to the European Commission.
First, developers — including Spotify — shouldn't automatically be "locked in" to Apple's payment platform and subject to the 30% 'tax'.
Second, all apps should compete on 'merits,' and not just on who owns the App Store.
Third, the App Store shouldn't control the communication between developers and users.  This, writes Ek, includes "placing unfair restrictions on marketing and promotions that benefit consumers."
Soon after, streaming music companies Deezer and Anghami voiced their support of Spotify's antitrust filing against Apple.
A Deezer spokesperson said,
"Streaming is one of the most competitive industries in the world.  We fully support Spotify in wanting there to be a level playing field.  Companies should be able to compete through innovation, content, and customer focus.

"Right now that's not the case.  iOS and Apple users who love music streaming are disenfranchised, with higher fees and less realistic options as a result."
Elie Habib, Anghami's Co-Founder, explained,
"I think the entire music streaming industry stands behind Spotify in this battle – because it's blatantly anti-competitive."
Now, Apple has fired back.
So, what does Spotify really want?
In a newsroom post addressing Spotify's claims, Apple says the App Store has helped to create millions of new jobs.  In addition, despite the 30% tax, app developers have generated more than $120 million on the company's marketplace.  The App Store has also created new industries and businesses.
"At its core, the App Store is a safe, secure platform where users can have faith in the apps they discover and the transactions they make.

"And developers, from first-time engineers to larger companies, can rest assured that everyone is playing by the same set of rules."
Taking aim at the streaming music giant, the Cupertino company claims Spotify has demanded "something very different."
Daniel Ek's music service, the company writes, has used the App Stores for years to "dramatically grow" its business.  Now, with the antitrust filing, Spotify seeks only one thing — to keep the benefits of the App Store ecosystem, including the substantial revenue they draw from consumers, without making any contributions to the marketplace.
Taking a not-so-subtle jab at Spotify's current fight with American songwriters and terrible per-stream royalty payouts, the company added,
"At the same time, they distribute the music you love while making ever-smaller contributions to the artists, musicians, and songwriters who create it — even going so far as to take these creators to court."
Apple has also countered all three of Spotify's arguments.
First, Spotify claims Apple has blocked access to its products and updates to the mobile iOS app.
The Cupertino company explains it's actually quite the contrary.
Apple has approved and distributed nearly 200 app updates on Spotify's behalf.  This has resulted in over 300 million downloaded copies on iOS devices.
Spotify also claimed Apple locked the company out of its other platforms.  According to Apple, that's not entirely true.
"When we reached out to Spotify about Siri and AirPlay 2 support on several occasions, they've told us they're working on it, and we stand ready to help them where we can."
In addition, Ek's music service remains "deeply integrated" in Apple platforms like CarPlay.  Plus, the Spotify mobile app remains No. 1 in the Apple Watch Music category.
Second, Apple is accused of discriminating against developers by forcing them to pay the App Store's 30% tax.
Not true, says Apple.  84% of developers on the marketplace pay nothing.
The company explains,
"Apps that are free to you aren't charged by Apple.

"Apps that earn revenue exclusively through advertising — like some of your favorite free games — aren't charged by Apple.

"App business transactions where users sign up or purchase digital goods outside the app aren't charged by Apple.

"Apps that sell physical goods — including ride-hailing and food delivery services, to name a few — aren't charged by Apple."
At first, says Apple, developers who charge users money through in-app purchases and subscriptions have to pay the 30% 'tax'.  Yet, Spotify conveniently omitted the following fact.
"As Spotify points out, that revenue share is 30 percent for the first year of an annual subscription — but they left out that it drops to 15 percent in the years after."
In addition, writes the Cupertino company, most iOS users stream music on Spotify's ad-supported tier.  This tier "makes no contribution to the App Store."  Plus, a significant portion of Ek's customers come through partnerships with mobile carriers.  Again, this doesn't generate any revenue for Apple.  Yet, it does require the streaming music giant to pay similar distribution fees to retailers and carriers.
Third, Apple says it isn't competing with Spotify directly on the App Store to harm its business.
One key difference exists between both streaming music services.
In another not-so-subtle jab at Ek's company, the Cupertino giant explains,
"We share Spotify's love of music and their vision of sharing it with the world.  Where we differ is how you achieve that goal.

"Underneath the rhetoric, Spotify's aim is to make more money off others' work.  And it's not just the App Store that they're trying to squeeze — it's also artists, musicians, and songwriters."
In addition, Apple once again directly lays out Daniel Ek's fight with the American music industry.
"Just this week, Spotify sued music creators after a decision by the US Copyright Royalty Board required Spotify to increase its royalty payments.

"This isn't just wrong, it represents a real, meaningful and damaging step backwards for the music industry."
The Cupertino company concludes that it wishes Ek's company only the best.
"We're proud of the work we've done to help Spotify build a successful business reaching hundreds of millions of music lovers, and we wish them continued success.

"After all, that was the whole point of creating the App Store in the first place."
---
Featured image by ArtBrom (CC by 2.0).