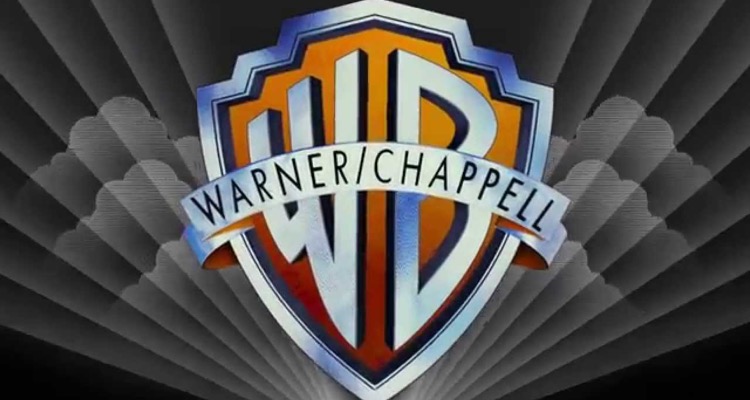 Warner/Chappell has lent its support against Spotify's decision to appeal the CRB songwriter royalty increase.
Last month, in a split decision, the U.S. Copyright Royalty Board (CRB) ruled in favor of a 44% songwriter royalty increase on streaming music services.
Praising the ruling, National Music Publishers' Association (NMPA) President David Israelite said,
"NMPA and NSAI [Nashville Songwriters Association International] fought hard to increase songwriter royalties by 44%+."
But he also warned digital music services to avoid appealing the CRB's decision.
"The digital music companies now have 30 days to appeal that ruling, and in effect, declare war on songwriters."
The CRB's ruling marks the first time in 110 years songwriters have received a royalty increase.
The move didn't sit well with major streaming music companies.  Soon after, Spotify, Pandora, Amazon, and Google unilaterally challenged the 44% increase.  All four services filed separate notices with the U.S. District Court of Appeals.
According to all four companies, the ruling "raises serious procedural and substantive concerns."
That move didn't sit well with top music industry executives and notable songwriters.
In a post to his nearly 89,000 followers, Irving Azoff wrote,
"Apple understands they're in the artist business.  Clearly, Google, Pandora, Spotify and Amazon don't."
Apple had quietly chosen to support the songwriter royalty increase.
Justin Tranter, who has written songs for Ariana Grande, Fall Out Boy, Justin Bieber, 5 Seconds of Summer, and Gwen Stefani, added,
"Without songs, these tech companies have nothing to stream/sell.  Shameful."
Others weren't as cordial.
Pushing for music fans and songwriters to "mobilize" against Spotify and Amazon, Kenny MacPherson, Founder and CEO of Big Deal Music, wrote,
"Jeff Bezos is probably the richest man in the world and Daniel [Ek] is on his way.  They created a great product, so why not support another great creation – SONGWRITING."
Dina LaPolt, a notable music lawyer, took a more direct approach of her criticism against the streaming music giant.
"Spotify, you cheap pieces of s—t.   F—k you and your secret bulls—t Genius awards.  You should be ashamed of yourselves."
Now, a major music publisher has published an open letter, slamming the companies who challenged the CRB's ruling.
Warner/Chappell tells songwriters to fight.
Standing with a recent statement from Sony/ATV, Warner/Chappell has also urged its songwriters to fight back.
In an open letter, Carianne Marshall, the company's Chief Operating Officer, wrote the CRB had granted an increase of compulsory mechanical rates.  Paid to songwriters, rates would increase from 10.5% to 15.1% over the next five years.  The decision came, she added, after "rigorous consultation" with many companies.  These included a wide range of tech companies as well as songwriters and publishers.
"The resulting rate increase was fair as well as overdue."
Adding the debate should have 'rested' there, Spotify, Amazon, Google, and Pandora instead chose to appeal the decision.  These companies, wrote Marshall, did so with the aim of reducing or eliminating the royalty rate increases.  The CRB had granted this to songwriters.
"The National Music Publishers' Association (NMPA) and other trade bodies, of which Warner/Chappell is a member, are being very vocal in their opposition to this appeal."
Stating that the publisher values its relationships with companies that help deliver music to fans, Marshall called the appeal "unacceptable."
"As such, we will vigorously seek to protect the value of music and passionately promote the rights of songwriters."
Warner/Chappell, she continues, has pledged to work closely with the NMPA and policymakers in Washington to ensure the appeal's defeat.
"We also encourage you to lend your support to NMPA by retweeting them here.

"If you have any questions, we're always here to talk.

"Carianne."
---