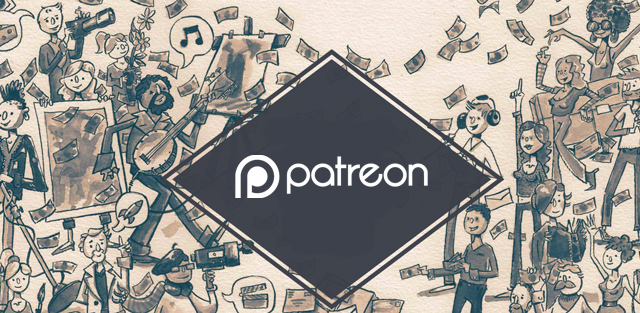 Patreon has become the primary choice for digital content creators to get paid by fans, but the 5% fee has proved untenable for many.
The company has been careful about changes to its pricing and fee structure in the past, after facing swift backlashes online.
Now, Patreon has introduced a new tiered system with an 8% fee for Patreon Pro, which is essentially Patreon as it exists now. Patreon is careful to stress that existing Patreon creators are grandfathered in at the current 5% fee.
Patreon creators can still get the 5% fee for Patreon Lite, which is a slimmed down version of the services offered.  There are no bonus tools or different fan tiers available in Patreon Lite, as it's designed around a pay-what-you-want model for supporters.
Patreon's extra features are now locked to the Patreon Pro plan. Pro users can offer membership tiers and special offers to their supporters. It also provides analytics and insights into engagement with content on the Patreon page, and unlimited app integrations.
One step above, the new Patreon Premium plan for enterprise users charges 12% fees (9% for existing enterprise users).  The enterprise account offers full-service merchandise sales, multi-user team accounts, and dedicated customer support.
The new rates go into effect on May 9th, meaning there's still time to get that grandfathered 5% rate.
Some other changes coming to the site include the way payment processing fees work.
Right now, the amount of payment fees varies, but Patreon estimates that fees hover around 5% per transaction.  Starting in May, pledges of $3 or less will attract a payment of 5% + .10 cents for each payment.  All pledges over $3 will use the standard 2.9% plus .30 cents fee charged by other processors like Stripe.
PayPal payments from supporters outside the U.S. will incur an extra 1% charge.
Patreon recently announced it has over 3 million active patrons a month and is on track to process $1 billion in payments by 2019.