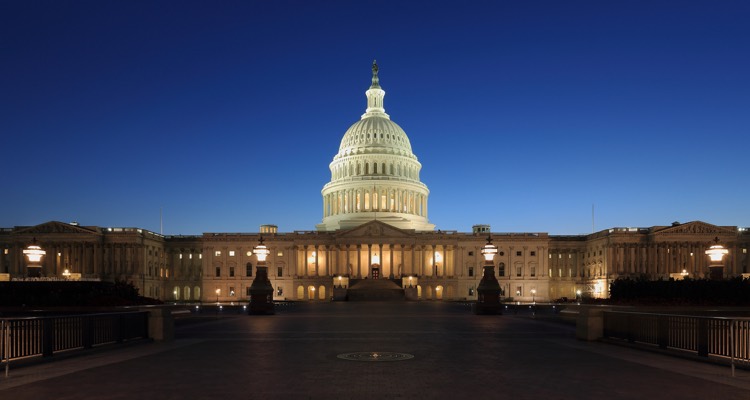 Last week, two competing groups filed paperwork to run the Mechanical Licensing Collective, or MLC.  Now, we're learning more about what those proposals contain.
How much does it cost to start and run a streaming mechanical licensing agency in the U.S.?
According to major publishers like Sony/ATV, Warner/Chappell, and Universal Music Publishing Group, start-up costs alone could reach $48 million. The group, as represented by the NMPA, recently estimated both start-up and annual operational budgets to run the Mechanical Licensing Collective, or MLC.
In a formal filing with the U.S. Copyright Office, the consortium of leading publishers offered a start-up range of between $26 million and $48 million, a fairly vast range.
In terms of annual operational costs, the group offered an estimated budget of between $25 million and $40 million, with a staff approaching 60 people.
The application was led by the National Music Publishers Association (NMPA), which represents the largest music publishers, as well as the Nashville Songwriters Association International (NSAI) and the Songwriters of North America (SONA).
The staffing and budgeting outlay raises some serious questions.  For starters, multiple companies specialized in digital licensing collection and distribution already exist, with active clientele and payout streams.  In that light, the budgeting allocations appear extreme, especially for the development of licensing technology and infrastructure that arguably already exists.
The MLC is the quasi-governmental agency created by the Music Modernization Act, or MMA, signed into law by President Trump last year.  The MLC is tasked with tracking, collecting, and distributing mechanical streaming licenses from platforms like Spotify, Apple Music, Deezer, Tidal, Napster, and YouTube Music.
The NMPA-backed proposed organization, which simply calls itself the 'MLC' (as in, the MLC), is competing against the American Mechanical Licensing Collective, or AMLC, to run the agency.  By sharp contrast, the AMLC estimates a start-up budget of $7 million, with annual operational costs approaching $9 million.
The AMLC has also indicated that songwriter and publishing royalties will not be used for operational costs.
The MLC's submission can be found here, while the AMLC's submission is here.  The broader submission area, which includes comments and a separate application for the Digital Licensee Coordinator, can be found here.
The NMPA's cost estimates sound extreme, though the NMPA proposal notes that budgets are roughly inline with operational estimates offered by the Congressional Budget Office (CBO).  The CBO roughly estimated an annual budget of $30 million.
In terms of what the NMPA's $25-40 million annual budget will buy, the group estimated $10 million for staffing, $8 million for various operational costs, and as much as $20 million for 'technology'.
Not included, of course, were potentially extreme salaries for the executives running the proposed MLC.
Case in point: the proposed MLC is widely believed to be tapping SoundExchange to handle the tracking, capture, and dissemination of mechanical royalties, an organization whose bloated executive salaries and inability to properly register artists have drawn repeated criticism.
In non-profit tax documents for 2017 shared with Digital Music News, it was learned that SoundExchange CEO Michael Huppe drew a sizable non-profit salary of $1.4 million.
SoundExchange has subsequently refused to disclose Huppe's salary for 2018, despite weeks of attempts by Digital Music News to secure both this information and figures related to unpaid holding balances for non-interactive performance royalties.  After initially declining to respond to an inquiry, SoundExchange Chief Communications Officer Helaine Klasky forwarded 2017 tax filings, instead of the requested 2018 information.
Separately, John Vlautin of Spinlab Communications, a PR firm hired by SoundExchange, also refused to disclose the information.
SoundExchange's massive holding balances, believed to be in the hundreds of millions of dollars, coupled with disproportionately high executive salaries, could be drawing concern during the MLC selection process.
Despite the presence of other technology bidders and submitted RFPs, including those from Music Reports, BMAT, and SESAC/HFA, SoundExchange's 'SXWorks' is widely believed to the pre-selected partner.
On the other side, the AMLC has indicated a plan to use SOCAN's DataClef to help match unclaimed royalties.  The presence of an estimated $1.5 billion in unclaimed mechanical royalties has been a focal point of the AMLC's proposal, and arguably, a driving reason for the group's formation.
The AMLC argues that major publishers have direct payment deals with platforms like Spotify, which means that the MLC won't be benefitting them directly.  Further, the AMLC contends that the estimated $1.5 billion tranche largely belongs to smaller songwriters and indie publishers, but will be divided by the largest publishers if they take control of MLC function.