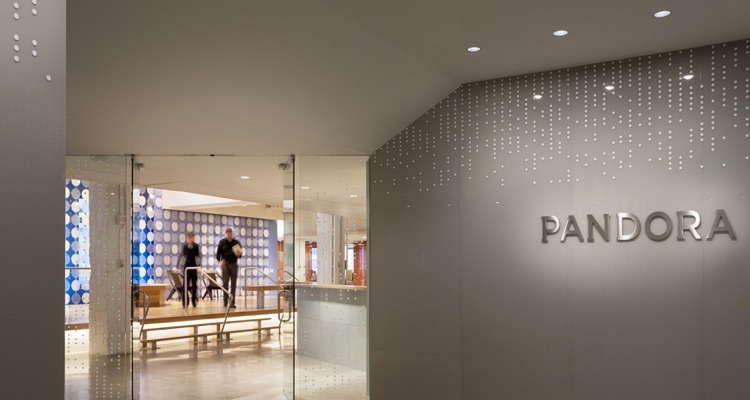 Pandora has confirmed that it is testing 'interactive voice ads' that allow listeners to speak directly to the advertisement.
Listeners can get more information about the product being advertised, or skip the ad entirely.
Pandora has partnered with San Francisco-based Instreamatic to implement the test. Instreamatic is an ad tech company that focuses on creating new ways to deliver more engaging advertising on the internet.
Audio ad impact is harder to gauge than web-based ads, mostly because they can't be tracked through clicks and impressions. Advertisers can never be sure how many people heard an ad or sought more information about a product.
Interactive voice ads could be a way to change that.  Instreamatic says consumers are already accustomed to using their voices to interact with services, thanks to digital assistants like Alexa, Siri, and Google Assistant.
Instreamatic uses voice AI that can understand natural language, which goes beyond simple yes-and-no interactions.  The AI used to train the platform's natural language processing can understand user intent, and even anticipate user intent before the user speaks.
Instreamatic launched five years ago as a digital audio ad network, but now includes a full suite of voice-activated ads. The company also has deals with Audiomack and Russia's largest radio group Gazprom-Media Radio.
Pandora says the interactive ad experiment is a way to target people who listen but may not be able to respond using conventional means.
Many people who are exercising, driving, or cooking won't bother with advertiser content, but interactive ads could change that.
Pandora says it will support other third-party ads vendors like AdsWizz later this year. AdsWizz is working on similar interactive voice ads for audio platforms.
A new study released last month revealed that Spotify would pass Pandora as the most popular streaming music service in the United States by 2021.