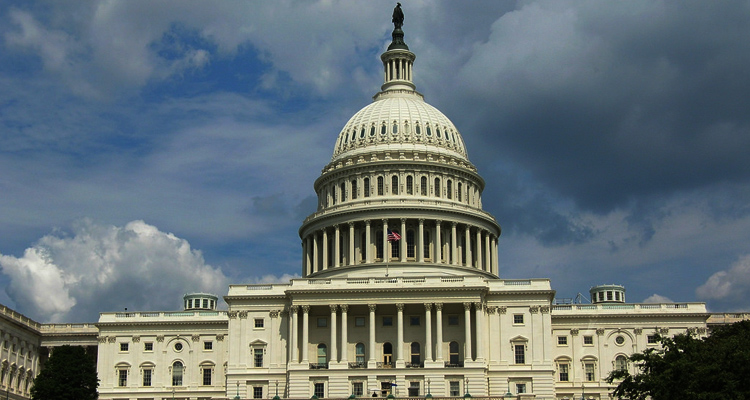 Once the MMA goes into effect, where will the $1.2 billion in 'black box' royalties go?
The answer to that question depends on who ends up taking the mantle of the Mechanical Licensing Collective, or MLC, a government-mandated agency that forms a critical part of the Music Modernization Act, or MMA.
Now, an oppositional group of songwriters and executives are loudly calling big publishers out.
According to the American Mechanical Licensing Collective, or AMLC, major publishers Sony/ATV, Warner/Chappell, Universal Music Publishing and others have devised a scheme to divide those riches among themselves.  But the defiant group of songwriters and protesting industry executives are calling foul on that plan — and even taking the extreme step of creating the AMLC to demand a different process.
The AMLC says an estimated $1.2 billion in unmatched 'black box' mechanical royalties belong to smaller songwriters and artists, most of whom lack the sophistication and understanding to properly claim their money.  The big publishers, on other hand, often have direct deals with platforms like Spotify to ensure that their money is properly counted and collected.
In other words: the MLC wouldn't collect any of their money, anyway.  So are big pubs cooking up a corrupt mop-up plan?
Major publishers, led by the NMPA, have yet to respond to those allegations.  But maybe they don't have to: the NMPA's MLC bid currently enjoys widespread support throughout the industry.  In fact, NMPA chief David Israelite quickly proclaimed that the major publisher proposal enjoys the 'consensus' of the industry, while questioning whether a face-off with the AMLC is even required.
Now, the AMLC's songwriters — led by Rick Carnes, Stewart Copeland, Zoë Keating, Imogen Heap, and others — are stepping up their pressure ahead of an all-important U.S. Copyright Office vote.
They're also asking the industry to comment on the designation of the MLC representation here.
Here's their official statement on the matter.
Two organizations, the National Music Publishers Association (NMPA) and the American Music Licensing Collective (AMLC) have submitted proposals to be designated by the Register of Copyright as the Mechanical Licensing Collective (MLC).

This MLC was created by the Music Modernization Act (MMA) to collect and pay streaming "mechanical" royalties to the world's songwriters.  The Register of Copyright has an important decision to make: Which of these two groups will do the best job ensuring that all songwriters are paid what they earned? We, the songwriters of the AMLC, believe that the AMLC is the best organization to do this important job for a number of reasons.

First, we are concerned that the entity proposed by the NMPA would result in a concentration of power and authority among a few U.S.–based corporations that already control the vast majority of all the royalties generated from music streaming. In addition, the NMPA's technology proposal concentrates all the data, all the analytics and all the royalty payments into a single entity that they propose to singularly oversee at massive expense.

In contrast, the AMLC's proposal is more technologically sophisticated, diverse, global, and inclusive through its membership, governance, and democratic approach. The AMLC's budget is reasonable and consistent with actual costs while at the same time building state of the art, robust technology that gets earned mechanical royalties paid to all songwriters and copyright owners, not just to those in control of the MLC.

For perspective on what's at stake, right now, there are an estimated $1.2 billion in mechanical royalties from streaming services that are unmatched; orphan royalties sitting in what the industry calls a "black box."

These royalties have been earned but have yet to make it to their respective copyright owners. Given that the vast majority of the millions of songs recorded every year are from "self-published" songwriters and composers who control their own copyrights (and are not represented by the major music publishers), their rights, and revenue, must be fully taken into consideration.

Matching these "black box" royalties to the right people will be a primary task of whomever the Copyright Office chooses to operate the MLC and therein lies a potential conflict of interest. Written into the law, and in fact lobbied for by the NMPA, is language that indicates board members of the MLC are able to recommend these "black box" royalties be liquidated and distributed to themselves by market share.

This quirk in the law should give the Copyright Office, all songwriters, and all composers, pause. The board of the MLC will have a say in what happens to that estimated billion dollars and to all unmatched royalties going forward. Therefore, it is vital to carefully consider which group has the least conflict of interest, the best technology proposal and the least incentive to recommend directing other people's royalties to themselves.

We are also concerned that the NMPA's proposed entity consists of board members whose companies presently have direct licensing deals with digital music services, therefore making their companies ineligible to even use the MLC. The intent of the

MMA was to get all songwriters paid, not to give legacy major music publishers – who are not even using the MLC – such influence to divert and distribute to themselves the yet-to-be-matched and future royalties generated by self-published songwriters.

In addition to avoiding this glaring conflict of interest, we think that technology, not politics, has to be the highest priority of whatever group operates the MLC. We have made certain that the AMLC has put technology front and center in its proposal, with accuracy, cost, transparency and minimal risk as important drivers for the strategy it has mapped and presented to music services and to the U.S. Copyright Office.

We do not believe there can ever be, or should ever be, a single corporate-controlled database containing information about every composition in the world, how much revenue each composition makes and the associated names and addresses of the person and /or entity who has made it, as has been presented by the NMPA. A single database would be out of date the second after it went live. It could also be hacked and may be vulnerable. We are concerned about the privacy of individuals and the misuse of data for corporate business goals. Checks and balances are needed in the music industry, not additional corporate consolidation with less outside regulation.

This is why the AMLC, aims to create a virtual, fluid, federated database system: a scalable, decentralized network of many databases that pulls together the data from the more than 100 global music rights organizations. It will then use dynamic indexing, normalization and intelligent matching algorithms to authoritatively connect compositions with the entities who created and often own them. 

The AMLC does not set out to singularly own any data, but instead allow the pertinent points to be shared out into the world's music ecosystem to help with all other music payments.  Unlike the NMPA's approach, the AMLC's technology solution isn't starting from scratch.  It will be built and rolled-out incrementally, on a foundation of already established, vetted and approved systems that copyright owners from around the world already know and trust.

We also note with concern that in its application the NMPA has taken issue with the requirements of the MMA itself, arguing that they do not need to show their bylaws to the Copyright Office, that their directors do not need to be approved and that the term, "endorsement," by copyright owners is not to be interpreted by the Copyright Office.

They appear to propose that they be able to operate in a non-transparent way without the legislated oversight specifically articulated in the law. By way of contrast, the AMLC believes that whoever is chosen to collect and distribute the entire world's streaming mechanicals must be transparent and that everyone benefits when then MLC operates under the capable and watchful eye of the Copyright Office. The AMLC welcomes that oversight.

As songwriters ourselves, and as board members of the AMLC, we do not believe that we, or the world's songwriters will be paid the money we earned if the NMPA's entity becomes the MLC. We must create a non-conflicted, trustworthy organization with the proper checks and balances to ensure everyone is paid what they have earned. For these many reasons, we believe the AMLC is the right group to operate the MLC.

Signed,

The Songwriters of the American Music Licensing Collective
Maria Schneider – board member

Imogen Heap – board member

Zoe

 Keating  – board member

Rick Carnes – board member

Steward Copeland – committee member

Anna Rose Menken – committee member

Juca Novaes – committee member

Helene Muddiman – committee member

Jonathan Segel- committee member

Jon Siebels – committee member

David Wolfert – committee member

Al Staehely- committee member