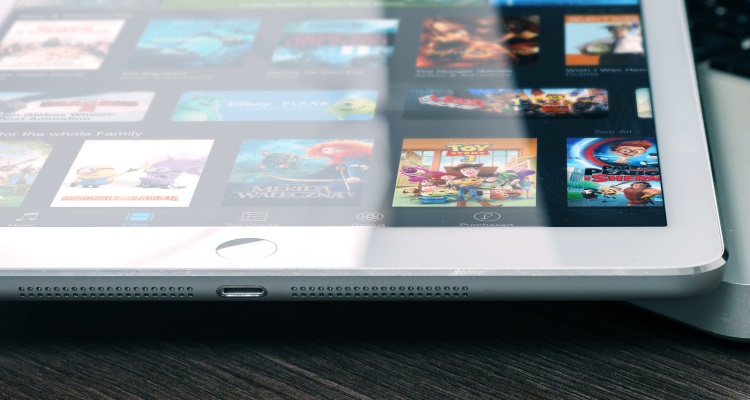 Cord-cutting has become a movement in the United States. But the liberation is leading to 'subscription fatigue'.
Video streaming services are more fragmented and plentiful than ever.  And just when we thought we'd had enough, Apple introduced five new subscription services.
So when does option overload become a serious problem — for the entire media category?
A new report states that the average U.S. consumer now has at least three video streaming services. The report also mentions that the same consumers have at least one music subscription service — with the bill for all those services coming from one wallet.
That last part is unfortunately the killer: while Americans seems willing to juggle multiple video services, they seem unwilling to stretch past one music service.  And that could cramp the market for niche music subscription services like vinyl clubs and even Patreon donations.
So far, the fatigue factor is coming from the video side.  And that makes sense: while Spotify, Apple Music, and Tidal have all experimented with exclusive content to make their services more appealing, there's actually very little differentiation between the services.  Everyone's basically offering the same catalog, at least on the premium side.
That said, a situation involving lots of artist exclusives in the future could lead music subscriptions to encounter the same type of subscription fatigue we've seen among video subscription services.  But for now, it looks like music has avoided the overload problem — though consolidation and service 'pruning' among subscription services could have benefits for bundled music plays from Amazon and Apple.
When looking at the breakdown for why people subscribe to their subscription services, skipping ads was predictably the top reason.
That's also the number one reason cited for why people join Spotify. Streaming drove 75% of revenue for the U.S. music industry in 2018, according to the RIAA.
The RIAA doesn't break down their numbers by streaming service.  However, paid subscriptions have grown exponentially year-over-year since 2015.  2018 saw the most significant jump in paid subscription growth for music streaming services, with a monstrous gain in revenue the result.
Back in video-land, the fatigue factor is only likely to intensify.
And just as cord cutters fueled the rise of subscription-based TV, subscription fatigue may kill it.  Apple has only dropped its first subscription bomb, and Disney is planning a massive SVOD entry later this year — while pulling its content from Netflix and others.  Those services are all overloading consumer credit cards, with consumer cutbacks and simplification a reasonable next development.
Stretching beyond TV and video, other subscription categories are also vying for customer dollars.  These days, there seems to be a subscription for everything — from vinyl of the month clubs to your favorite game streamers — though analysts still don't know how many simultaneous subscriptions consumers will ultimately feel comfortable juggling.