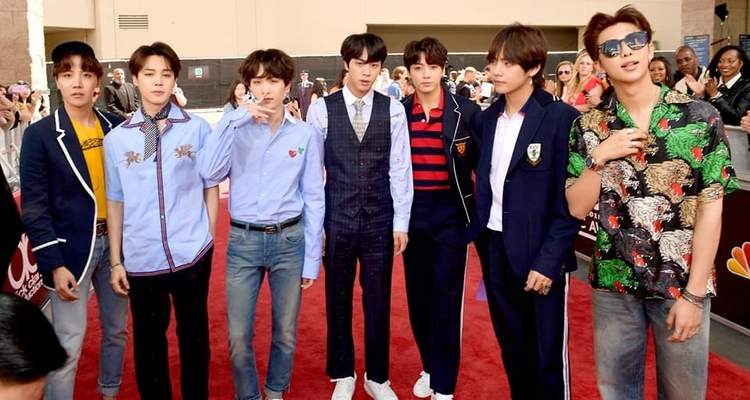 Spotify partly fueled this fire with some plum playlist placement.
BTS remains dominant among Kpop fans and broader Asian audiences, though Spotify has been promoting the group worldwide within powerful playlists like Teen Party.  With nearly four million followers, Teen Party was a major add that significantly boosted BTS streams.
The result is a far greater pop profile for the group in the U.S., a market often dominated by pop and hip hop.  Indeed, Spotify is often crowning a tiny group of winners from those genres, with names like Ed Sheeran, Ariana Grande, Drake, and Migos receiving seemingly non-stop promotion.
Call this a 'diversification,' though America remains a difficult market to crack — even for mega-groups like BTS.  Despite endless hype and a string of fluffy pieces in publications like Billboard, serious questions surround the actual strength of K-pop outside of Asia.  BTS' heavily plastic look, likely achieved with extensive plastic surgery, may also be alienating some American demographics.
But kingmaker Spotify is clearly pushing the BTS global profile.  For those following the charts, Spotify's playlist decisions often have a major impact on rankings like the Billboard 200.  Now, it looks like BTS could potentially enjoy a seat alongside perennial chart-toppers in pop and hip hop, depending on how American and European listeners respond.
Originating in South Korea, the band of seven performers joined forces in 2011, through auditions held by Big Hit Entertainment.  Hitting the music scene in 2013, the group's style and identity evolved as they rapidly gained fans around the globe.
Big Hit Entertainment is one of the savviest (and lucrative) music companies in the world, with BTS an interesting case study in K-pop success.  Along the way, the group has shifted its branding a bit, with rap collaborations and even slight name changes occurring.  After previously being referred to as the 'Bulletproof Boy Scouts' or 'Bangtan Boys,' the BTS of 2017 decided the title 'Beyond The Scenes' was a better fit.
But that's just one of several branding shifts orchestrated by Big Hit.
Of course, 5 billion streams is a praiseworthy accomplishment in itself, though it remains a fraction of what the Drakes and Ed Sheerans of the world are pulling.  Still, BTS is easily dwarfing its Kpop and Asian counterparts, raising questions over whether a 'Kpop invasion' is more hype than long-term reality.