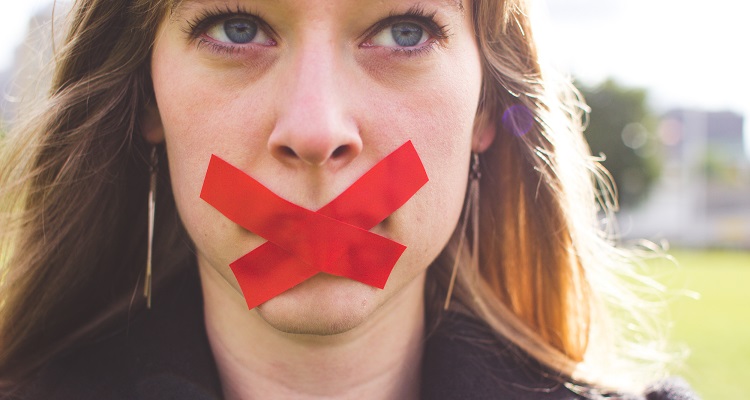 In a new interview, Speaker of the House Nancy Pelosi has issued a stern warning to major tech firms.
Pelosi has prepared to do away with Section 230.
Section 230 of the 1996 Communications Decency Act, the most important law protecting freedom of expression and innovation on the internet, states,
"No provider or user of an interactive computer service shall be treated as the publisher or speaker of any information provided by another information content provider."
In short, this law protects online intermediaries – i.e., Facebook, Google, Twitter, Amazon, etc. – from being held legally responsible for what users say and do.  Section 230 also protects ISPs and online services that publish third-party content, including bloggers that host comments on their sites.
Calling the law "a gift" to tech firms, Pelosi hinted that House Democrats will likely remove the immunity provided by Section 230.
"It's a gift to them and I don't think that they're treating it with the respect that they should, and so I think that that could be a question mark and in jeopardy…

"I do think that for the privilege of 230, there has to be a bigger sense of responsibility on it.  And, it's not out of the question that that could be removed."
Pelosi's statements came right before the European Union's final approval of the Copyright Directive.
That's part of a growing crackdown against social networks and UGC platforms by legislators.  In the case of the Copyright Directive, safe harbors around copyrighted works were heavily targeted.
Under the new bill, the Copyright Directive – specifically, Article 13 – would apply to all European for-profit platforms, including websites and apps.
All online platforms would have to install upload filters, continuously checking for copyright infringement, except under three of the following criteria:
Platform/site available to the public for less than 3 years.
Annual turnover falls below €10 million ($11.4 million).
Fewer than 5 million unique monthly visitors.
Indeed, UGC networks and platforms like Facebook are being widely blamed for everything from mass copyright infringement to the breeding of extremist views.  But one fear about a removal of Section 230 is that lawmakers could specifically target free speech on social media.
In another dystopian scenario, law enforcement officials could openly prosecute tech firms for users who post dissenting opinions and content.
There are even nightmare scenarios for content platforms.  On the music industry side, Spotify or Apple Music could find themselves in trouble for uploading music from an artist with unflattering lyrics about a certain politician or company.  Lawmakers might openly sue or prosecute a Spotify user, Spotify itself, or the social network.
But sweeping safe harbor protections remain a serious matter for the music industry.  And despite concerns over 230, reforms around safe harbor provisions for content like music videos and protected content would be welcomed throughout the US-based industry.
---